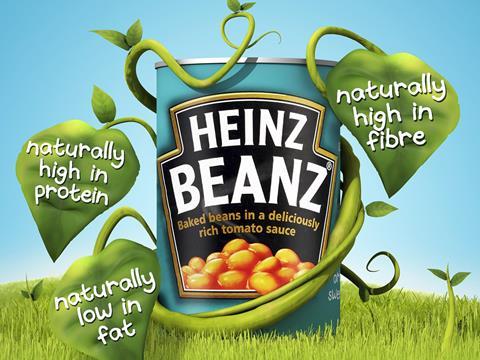 Last year: 26 ▼
Sales: £205.1m (-1.9%)
---
Consumer desire to spend less money in uncertain times has squeezed the branded baked beans category. Top brand Heinz's £3.9m slide is down partly to lower average prices.

Core Beanz lines are down 4.5% on volumes down 2%; the 50% less sugar version has almost doubled to £21.5m. In July, Heinz replaced its pulses with Creationz, including Curry Lentils and Veg Chilli.

With costs rising, last month our research found that Beanz' prices were up 10% year on year, with a 415g tin up 15%.