'People are buying into the idea of energy without the calories'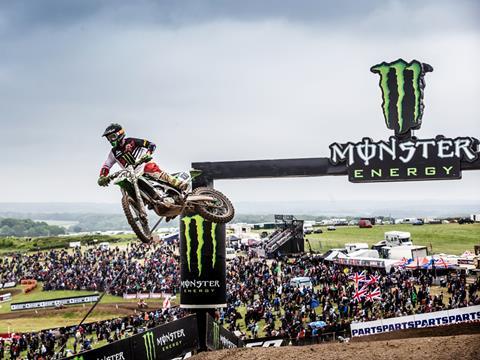 Last year: 74 ▲
Sales: £143.7m (+15%)
---
Monster has leapt 17 spots up the list like a caffeine-soaked kid on a motocross bike. The brand's growth is worth a monstrous £18.8m, the sixth greatest gain of the year. Red Bull (17) won't be looking over its shoulder just yet, but it's worth noting that Monster is for the first time worth more than half the value of the sector's dominant player.

As with carbonates, the trend in energy drinks is towards zero sugar, a trend Monster is tapping with the Ultra range. Ultra is the core engine of growth, with sales for the past year worth £19.9m - not bad, considering Ultra was only launched in October 2015. The core Monster Energy line is up 2.2% to £67.7m.

"It's good to see that a lot of people are buying into an energy proposition that contains zero calories," says Leendert Den Hollander, VP and general manager for GB at CCEP, adding that tie-ups with Call of Duty and Lewis Hamilton have resonated with the brand's target audience of young, predominantly male adrenalin junkies and helped to grow the overall Monster portfolio. The Doctor, a tie-up with MotoGP champ Valentino Rossi, is now Monster's third bestselling line, having grown 8% to £13.9m.