With consumers' opinions of canned goods waning, the market's biggest players are keen to show off their health credentials. Here's how they're doing it
One of our 10 Things You Need To Know About… Canned Goods
Canned food can be healthy – that's the message the category's biggest brands are keen to convey as they battle consumer preconceptions about its quality and health.
From packaging revamps to on-pack protein flashes, brands are making sure consumers are clear about their credentials. We've rounded up three of the best examples from over the past year. So, here's how they're doing it:
Heinz: No Added Sugar Beanz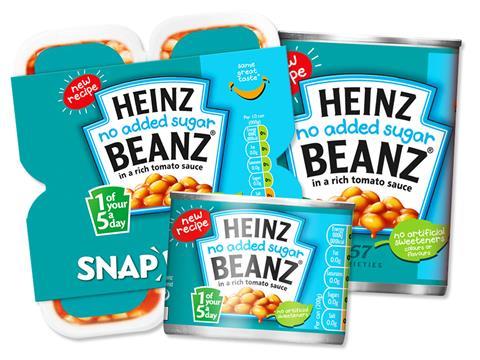 Heinz has rolled out a number of on-pack initiatives across its range from adding a 'source of protein' claim to its Big Soup packs to revamping its Black Label soup portfolio. But perhaps the biggest change occurred on its reduced sugar Beanz range. Kraft Heinz cut sugar content by 17%, and changed the name from Heinz 50% Less Sugar Beanz to No Added Sugar Beanz.
"With the current Heinz 50% Less Sugar Beanz already performing well within the market and growing 27% year on year[1], the launch highlights the commitment Kraft Heinz has to meeting consumer demands around nutrition and wellbeing," notes Francesca Mattiussi, senior brand manager, Beanz.
Del Monte: Fresh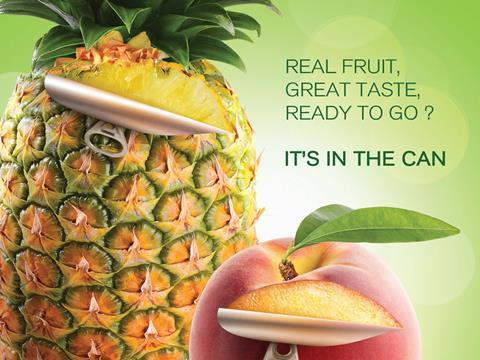 Del Monte relaunched its canned fruit range in 2016 with new pack designs to increase appeal and shelf presence, as well as reassure customers of their credentials. The new designs, which were supported by advertising, feature fresh, real fruit photography and clearer descriptions.
"In canned fruit historically the market has been dominated by products packed in added syrup. Nowadays the market is made up of products packed in natural juices," says Martin Tilney, commercial director UK & Ireland, Del Monte Europe.
John West: High Protein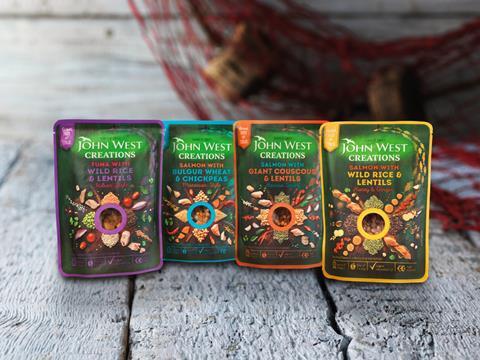 John West added a host of health credentials to the front of its 2016 NPD Creations, a range of flavoured grains and pulses with chunks of salmon designed to be eaten hot or cold.
The pouches feature five health claims on the front of pack, complete with icons including dumbbells representative of the pack's high protein content. Other claims include 'a source of omega 3', 'low in saturated fat' and 'no artificial flavours, colours or preservatives'.
Previous article: 7. Down the can: £142m wiped off sales since 2013
Next article: 9. Analyst: Aldi and Lidl add £13m to canned sector