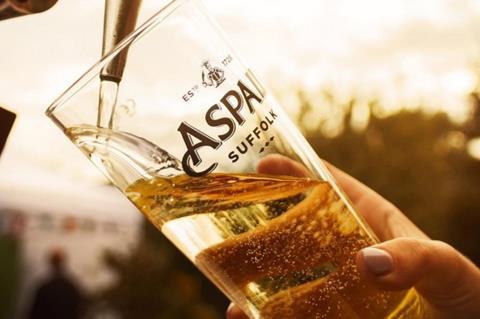 Aspall has slashed the alcohol content of two of its posher ciders to remove them from the new tax bracket designed to target 'white ciders' brought in with the latest budget.
The brand, which was bought by brewing giant Molson Coors in early 2018, has reduced the strength of Aspall Premier Cru and Aspall Organic from 7% - above the threshold for the tax - to 6.8% abv.
The brand "unfortunately got caught up in the government's bid to make high-abv white ciders less appealing", said Alpesh Mistry, Aspall owner Molson Coors' off-trade sales director.
However, he stressed the changes had been made "without in any way compromising the high quality taste of the liquid" and "customers had asked us to respond" given the drinks' closeness to the threshold.
The new tax bracket for ciders between 6.9% and 7.5% was introduced by the chancellor in the autumn 2017 budget with an eye to cracking down on "excessive alcohol consumption by the most vulnerable people".
However, cidermakers slammed the decision on the grounds it would penalise high-strength, upmarket ciders whose products were not associated with the tax - like Aspall, whose drinks command a significant price premium compared to many of its peers.
Indeed, Asda hiked the price of several high-strength premium ciders in February when the tax kicked in, including Aspall's Premier Cru and drinks from fellow cidermaker Westons, passing on the additional cost to its shoppers.