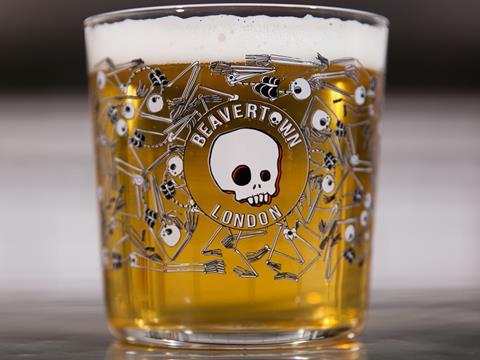 Beavertown Brewery has made its debut in the big four with a trio of listings in Sainsbury's.
The cult London brand's Neck Oil, Gamma Ray and Lupuloid beers hit the retailer's shelves this week. Beavertown's beers were previously available only in Waitrose and Ocado.
"Working with Sainsbury's is a great opportunity to get our beer further and wider than ever before, with hundreds of stores on the stocking lists for Gamma Ray APA, Neck Oil SIPA and Lupuloid IPA," Beavertown brand manager Sam Millard told The Grocer.
"We've made no secret of our ambitions to get great beer out there to as many drinkers as possible and working with Sainsbury's was the next logical step on the road to doing just that, while bringing a couple of new SKUs to the market with Gamma and Neck four-packs.
"The relationship with Sainsbury's gives us a fantastic profile at the heart of their craft beer range and that spotlight is something that will only do good things for us when it comes to growing our drinker base nationwide."
Beavertown sold a 49% stake to Heineken last year, and is currently building a massive new brewery in north London.
In November it unveiled 'Beavo', its first permanent lager.