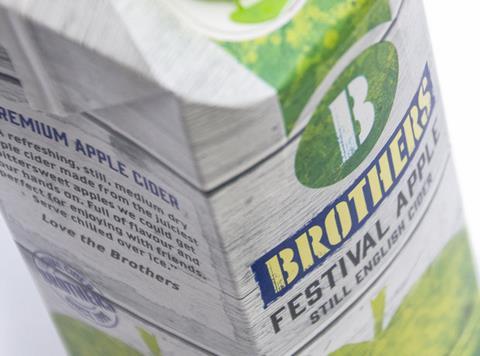 Cider maker Brothers has poured its English apple variant into a recyclable and resealable carton in what the brand claims is an industry first.

Rolling out to selected Tesco stores from 12 September, with other listings expected next spring, the one-litre NPD (rsp: £3) is targeted at the festivals and outdoor events market.

Called Festival Apple, the SKU offered "a lightweight, portable option for alcoholic drinks which can be shared and sealed back up," said Brothers co-founder Matthew Showering.

"We wanted to be at the forefront of something new by adding another dimension to how and where people consume our drinks," he added.