Each month The Grocer takes an in-depth look at the hottest upcoming booze launches. This time round we've got new flavours from Kopparberg, smoky scotch and a big move into rum for Wales' Penderyn distillery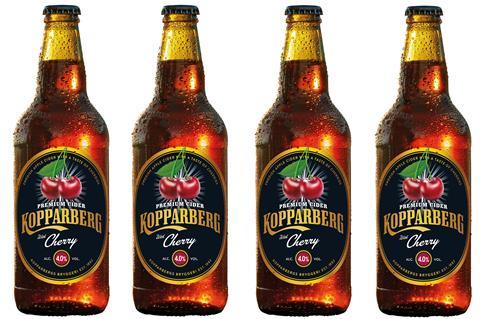 Kopparberg Cherry
Kopparberg has added a new cherry flavour to its fruit cider lineup.
Kopparberg Cherry (4% abv) is billed as a "combination of light and fruity elements of apple cider and a sweet hint of cherry", that offers "a balance between drier traditional ciders and sweeter fruit ciders", according to Kopparberg.
It will roll out in single bottles (rsp: £2.30/500ml) and as a pack of 10 cans (rsp: £12/10x330ml), hitting Tesco on 3 February.
A wider rollout into Asda, Sainsbury's and Morrisons will follow in March.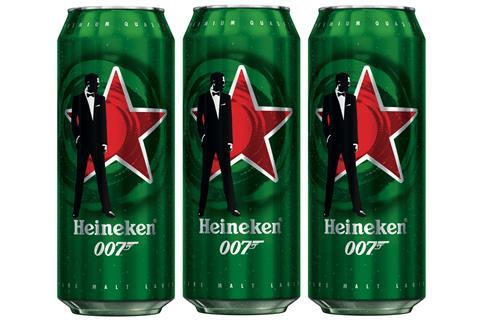 Heineken's 007 tie-up
Heineken has rolled out limited-edition James Bond-themed packs to mark the launch of the latest film in the franchise, No Time to Die.
Bottles and cans with the design will carry on-pack promotions offering shoppers the chance to win "a variety of Bond-related experiences" as well as branded merchandise. The packs will be backed by an "extensive" PR campaign, spanning digital, TV and cinema, said Heineken.
Unlike Bond's signature cocktail, though, it's best not to shake these too vigorously before opening.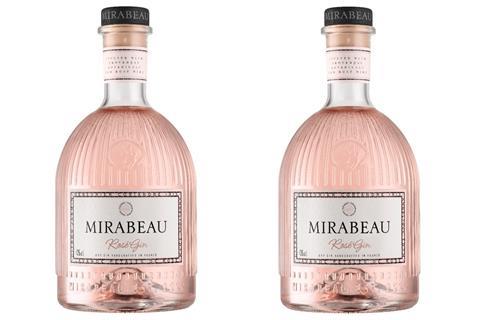 Mirabeau Rosé Gin
Rosé brand Mirabeau is foraying into spirits with the launch of Mirabeau Rosé Gin.
The gin (43% abv) is made with "scented grape alcohol" extracted during the dealcoholisation process of its new lower-alcohol rosé Forever Summer, botanicals such as juniper, rose petals and a neutral spirit derived entirely from grapes.
It is billed as having a "luxurious texture", with "fresh citrus character" and "floral tones".
It will roll out exclusively into Waitrose from 3 February (rsp: £35/70cl).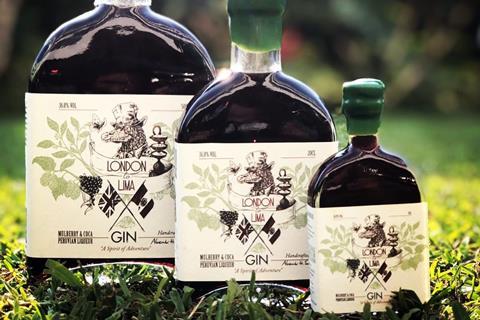 London to Lima liqueur
London to Lima has unveiled a mulberry & coca gin liqueur.
The spirit (36.8% abv) is macerated with mulberries and includes Amazonian coca leaves and wild honey. It will roll out in three sizes 70cl (rsp: £48), 20cl (rsp: £17) and 5cl (rsp: £6).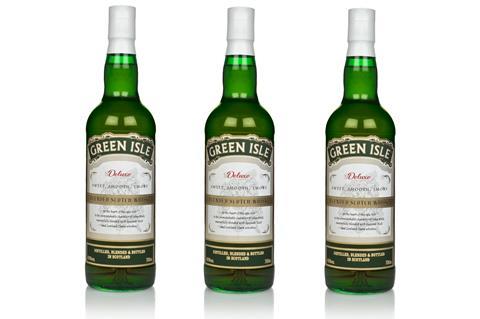 Green Isle
Green Isle is the latest launch from The Character of Islay Whisky Company.
Dubbed a "carefully curated blend of malt and grain whiskies", the dram (40% abv) features a "rounded, balanced and sweet" palate with an "integrated smokiness that exposes maritime notes, vanilla and a touch of spice".
It launched this week on Master of Malt (rsp: £34.95/70cl).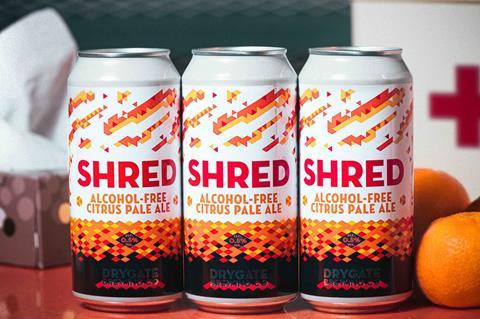 Shred vitamin C beer
Scottish brewer Drygate has launched a new low-alcohol beer it claims is rich in vitamin C and can "boost battered immune systems".
The alcohol-free citrus pale ale (0.5% abv) was brewed with orange peel, mandarina Bavaria hops, wheat and oats.
It is the first permanent alcohol-free addition to Drygate's range and has rolled out online (rsp: £1.65/330ml).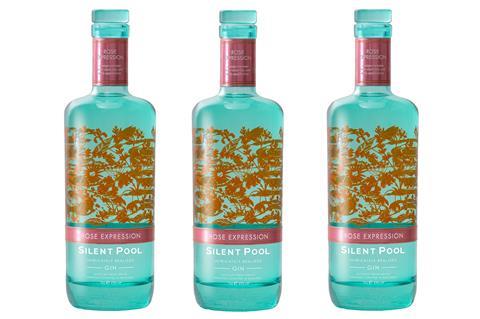 Silent Pool Rose Expression
Silent Pool has unveiled a new range of 'Expression' gins, that take the classic Silent Pool Gin recipe and amplify a "key botanical" to create new blends.
Rose Expression (43% abv) is the first to launch and is made with a rose petal tea infusion, which is complemented by flavours of pear, bergamot, cubeb and cardamom.
It will be available direct from the brand from February (rsp: £37/70cl).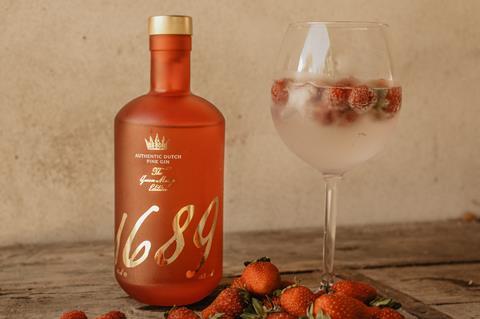 Pink Gin 1689
Gin 1689 has unveiled a pink tipple called The Queen Mary Edition.
The drink (38.5% abv) is billed as a "classic juniper style spirit" incorporating dried quince and pippin, lemon and orange peel, nutmeg, aniseed, and clove (rsp: £37.95/70cl).
It is 100% sugar-free, with the strawberries and raspberries giving it "a pink hue and fruity nose".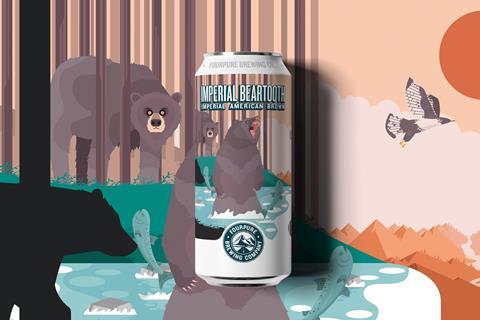 Imperial Beartooth
The latest brew from Fourpure is an imperial brown ale said to take inspiration from the wilds of Alaska.
Imperial Beartooth (8.5% abv) is made with English malt and American hops, which Fourpure says give it "flavours of caramel, chocolate and coffee" (rsp: £4.50/440ml).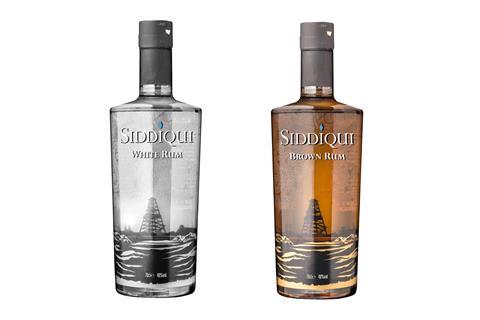 Siddiqui Rum
Penderyn Distillery has signed a deal with California-based Siddiqui Rums Corporation, which will see the Welsh distiller produce its rums for international markets.
Siddiqui Brown Rum has a "distinctive whisky-like smoky and oaky note" that is rounded with a short finish.
Siddiqui White Rum is "sweet, smooth and very drinkable" and "an ideal platform for cocktails".
They are available from Penderyn, priced at £27/70cl for the Brown Rum and £25/70cl for the White Rum.