As the weather turns colder, spirits are getting smokier: this month's NPD roundup includes a wealth of autumnal flavours.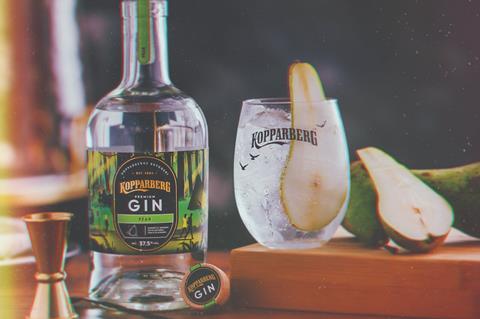 Kopparberg Pear Gin
Kopparberg is expanding its gin line-up with a limited-edition pear flavour.
The gin (37.5% abv) pays homage to Kopparberg's Pear Cider, which launched in 1999 and "kick-started the fruit cider revolution", it said.
The launch follows the success of its existing gin range, which debuted last year.
It rolled into Morrisons this month (rsp: £20/70cl).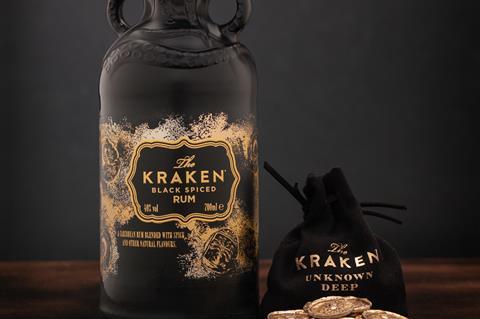 Kraken Unknown Deep
The first in a new series of limited-edition bottles of Kraken's Black Spiced Rum, Unknown Deep (40% abv) comes in a black and gold bottle embossed with tentacles.
Kraken will launch an entire series of these bottles, each themed around the story of a deep-sea dive to find 'The Beast'.
It marked the launch of the range by teaming up with freediving champion Beci Ryan who swam down to collect a bottle in one breath.
Unknown Deep has hit Amazon (rsp: £36.75/70cl).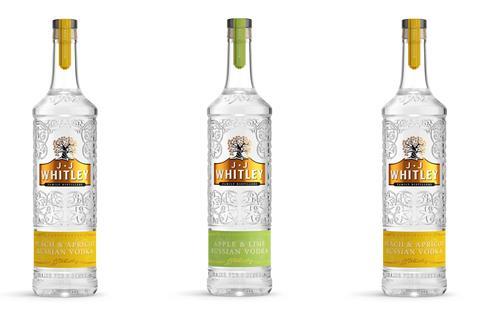 JJ Whitley autumnal vodkas
JJ Whitley has launched two new flavoured vodkas – Peach & Apricot and Apple & Lime (both 38% abv).
It billed the NPD as a fusion of "crisp vodka with on-trend autumnal flavours" and said the SKUs would tap into the growing flavoured vodka category.
The duo launched this month (rsp: £16/70cl).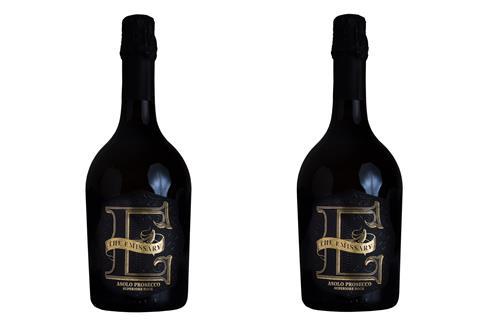 The Emissary
The Emissary is launching a new prosecco made with grapes grown in the Asolo region.
The prosecco (11% abv) is said to have "tiny, refined bubbles" and a rich, fruity and floral aroma, with a round, gentle finish.
It is made using 85% Glera and 15% chardonnay grapes and claims to be low in sugar (8g residual sugar per litre). It is also suitable for vegans (rsp: £17.99/75cl).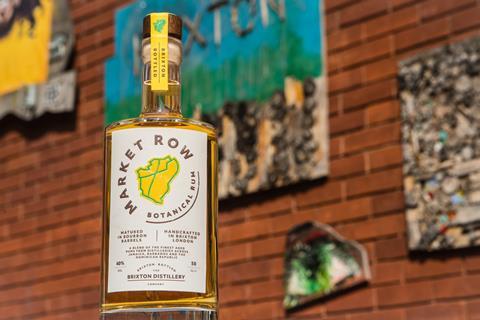 Market Row Botanical Rum
Former Pernod Ricard executives Laurant Lacassagne and Patrick Venning have combined their expertise to launch Market Row Botanical Rum.
The rum (40% abv) is a blend of Jamaican, Bajan and Dominican pot still rums, infused with Kenyan black tea, Nigerian hibiscus and red rose from Pakistan.
It is said to contain less sugar than most rums and is billed as being a "great tasting premium botanical rum with a Brixton twist", with the botanicals chosen being inspired by Brixton market.
It has launched to both on and off-trade at Boutique Bar Brands (rsp: £34/50cl).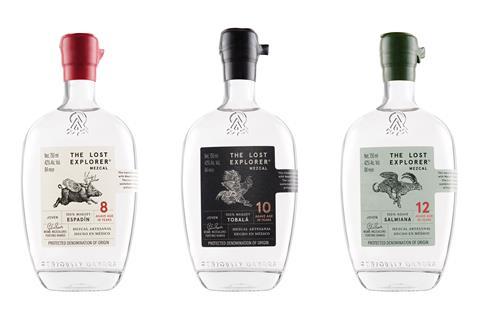 The Lost Explorer Mezcal
The Lost Explorer comprises a range of three mezcals handcrafted to be enjoyed at room temperature.
Espadín will be the core SKU, and will sit alongside two rare varieties – Tobalá and Salmiana (all 42% abv).
Espadín is said to be "subtly sweet and herbaceous", while Tobalá has hints of tobacco, cocoa, vanilla and leather. Salmiana is the most herbaceous of the three, with a "sweet and spicy" profile with hints of green chilli, grapefruit and fresh agave.
The range will be distributed in the UK by Proof Drinks, with recommended retail price at £62.50/70cl for Espadín, £109.99/70cl for Tobalá and £140/70cl for Salmiana.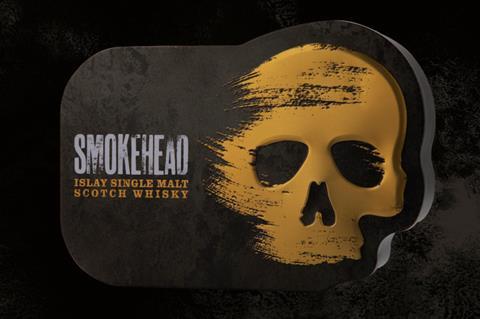 Smokehead Gift Tin
Smokehead has unveiled a gift tin containing three 5cl bottles of its Smokehead Islay Single Malt Whiskies.
The tin contains three variants: Smokehead Original (43% abv), High Voltage (58% abv) and Rum Rebel (46% abv).
It has launched online (rsp: £22.99).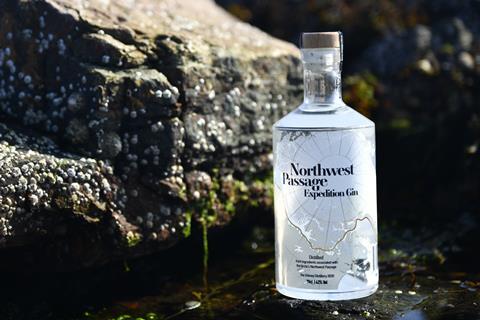 Northwest Passage Expedition Gin
This new gin (42% abv) has been created by a team of adventurers looking to raise awareness of ocean conservation and help fund their row of the Northwest Passage – the arctic route between the Atlantic and Pacific oceans.
The gin is flavoured with botanicals from the shores of Orkney and the Hudson Bay in Canada, as well as sugar kelp, Angelica Archangelica, Ramanas Rose, Burnet Rose, lemon peel and calamondin.
It has launched online (rsp: £39.95/70cl).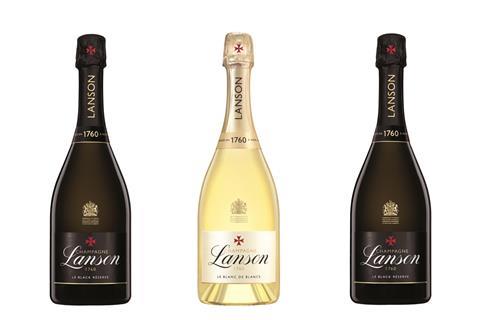 Lanson champagnes
Maison Lanson is launching two new champagnes following a restructuring of its range.
The two new SKUs are Le Black Reserve (12.5% abv), a non-vintage brut champagne compised of pinot noir, chardonnay and pinot meunier grapes, and Le Blanc de Blancs (12.%% abv), a 100% chardonnay cuvée.
They will launch at Selfridges on 12 November (rsp: £55-£60/75cl).