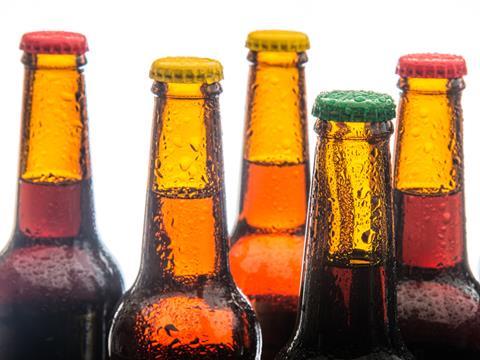 Beer is facing trouble on two fronts, with anti-booze campaigners and supermarket range rationalisation hitting the brewing industry.

Retailers are cutting back on their premium bottle ale (PBA) and craft beer ranges, according to industry sources, with some set to reduce their bottled ale ranges by about 30% .

"The overarching objective is about simplifying without reducing choice," said a senior brewing industry figure. "At a category level, they strongly believe they'll sell more in volume and value as a result of this." He added that, while the range offered in retailers would shrink, he did not believe the space given to the category was at risk and felt fewer brands would receive more space each.

Online retailer Ales by Mail claimed supermarkets were finding it hard to make craft beer work in store. "To retail craft beer well you need to work closely with the brewers and I'm not sure that ticks many boxes for the big boys," said MD Paul Kruzycki. "We may be moving away from craft beer being a hero section where variety and excitement lead to become more of a price-driven commodity."

But suggestions craft beer would fall victim to range rationalisation were dismissed by Mintel senior drinks analyst Chris Wisson. "This will again come down to how people are defining craft beer," he added. He said he wouldn't be surprised to see streamlining of the PBAs and 'traditional' craft segment, as many retailers were already well-stocked on these and there was often a degree of range overlap but added he would expect many beer buyers to look to broaden their 'modern' craft beer offer with brands such as Kernel, Purity and Tiny Rebel, and possibly even selling 330ml cans more widely. Waitrose and, more recently, Lidl have shown how there is an enthusiastic audience for modern craft beers and many of these brewers are riding the crest of a wave at the moment.

Concerns over range rationalisation came in the week the Society of Independent Brewers (SIBA) warned a growing number of craft beers were being caught up in local high-strength alcohol bans. SIBA said retailers participating in these schemes, in about 100 authorities, ran a risk of infringing competition law and called for the EC to force the UK's Competition & Markets Authority to take action. The CMA last year said it had no plans to outlaw the schemes.

Last month, Mintel data suggested pressure from the health lobby was holding back development of higher-strength premium beer in the UK. In 2014, a far lower proportion of beer NPD was above 6.5% abv in the UK than in other countries, despite evidence of consumer demand for stronger beers.