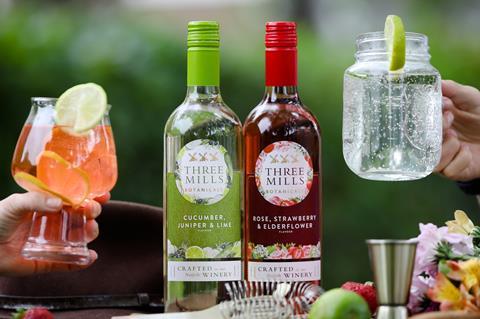 Drinks brands have turned to reformulations and price increases after a major change to duty laws, it has emerged.
Suppliers have made strategic changes after post duty point dilution (PDPD) – the act of paying duty on the pure alcohol in a drink then diluting the drink to increase its volume – was banned in April.
Prior to the new rules, suppliers of affected drinks – including British 'made wines', made by mixing alcohol with imported grape must, and some RTDs – warned it could significantly affect costs, requiring many to switch up their business models.
VK owner Global Brands has seen "between 10p and 20p price increases on our products on shelves", said chairman Steve Perez. The impact on sales was difficult to tell "because this isn't a like-for-like year", he stressed. "Our products have been pretty buoyant over lockdown, but we know how price-sensitive our type of products are and the feeling is it will have an impact in the long term."
Broadland Drinks has made a slew of changes to its Three Mills brand in light of the new laws, such as the introduction of new 'botanical' SKUs, and changing the recipe of its core wine SKUs so they come in at 5.5% abv rather than 7.5% abv. That means they will be classed as still wines in tax terms, not made wines.
"It's still one of our biggest brands and we've looked at the range as a whole to make sure customers can still buy into it and retailers can still get the right price," said Liz Cobbold, marketing director at Broadland Wineries. "We did research and felt the difference [in abv] was not significant for consumers."
Broadland is set to broaden the Three Mills brand further with a range of fruit fusions into cans in September, and is developing 0.5% and 0.05% NPD to tap the low & no trend.
RTD giant WKD also reformulated and relaunched its 'Mixed' canned cocktail range as 'Mixd' this week, but it stressed this was "in no way linked to PDPD changes in legislation" and the brand was "already reviewing the brand's recipes as part of a programme of continuous improvement".