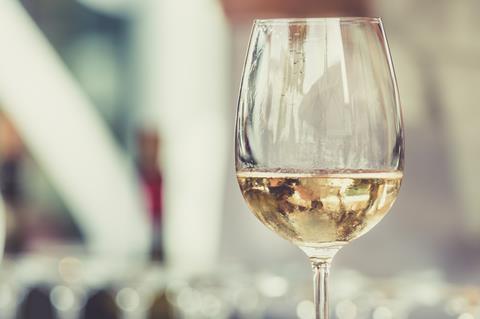 Alcohol-free beer and cider brand Drynks Unlimited has reignited the debate over low and non-alcoholic booze labelling.
The brand took out a full-page advert in Thursday's (12 November) edition of The Guardian, featuring an open letter to the industry, penned by its founder Richard Clark.
In the letter, Clark called out rival brands for "passing off" their products as ciders, wines and spirits without the drinks going through a brewing, fermenting or distilling process.
He argued some low-alcohol drinks in the cider, wine and spirits categories were "never originally created as alcoholic beverages, instead being produced as imitations using alcohol flavourings, yet are labelled as ciders, wines or spirits".
It also targeted brands with an abv higher than 0.05% that claim to be alcohol-free, on the basis that "a beverage containing more than 0.05% abv is not classified as alcohol-free and should not be labelled as such".
Under current UK government guidance, drinks should be called 'low-alcohol' if they come in below 1.2% abv, 'non-alcoholic' can only be used to refer to religious drinks (such as communion wine), 'alcohol-free' products must be 0.05% abv or lower, and 'de-alcoholised' lower than 0.5%.
Critics argue this has created an uneven playing field for British suppliers, because their European counterparts are allowed to call beers below 0.5% 'alcohol-free'.
The government mounted a consultation on whether to change its guidance in 2018, but ultimately no changes were made.
However, Wine & Spirit Trade Association CEO Miles Beale confirmed to The Grocer it was still "working closely with its membership and government to help rationalise the rules around the low and no-alcohol sector in order to make it clearer for consumers and enable businesses to innovate".
Drynks Unlimited's campaign sparked debate on Twitter, notably between Drynks Unlimited and non-alcoholic craft brewery Infinite Sessions founder Chris Hannaway.
In a series of tweets in response to the advert, Hannaway argued it "does nothing for the low & no market other than confuse people even more".
"0.5% is safe for consumers and puts us in line with the other major international markets, in what is a global industry", wrote Hannaway, who has previously written for The Grocer on this topic.
Willam Reed – the publisher of The Grocer – has launched an exhibition exclusively for the low and non-alcoholic drinks sector. For more information visit low2nobev.com