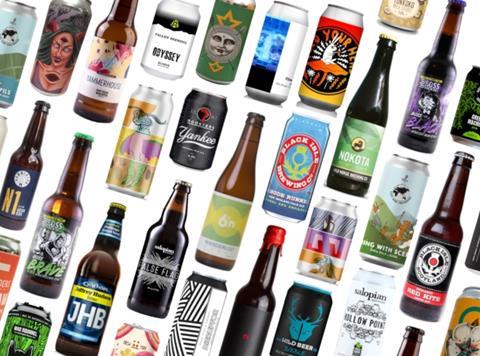 EeBria has signed a deal to supply craft beer to Costcutter stores across the UK.
The deal will give Costcutter retailers access to 80 of the distributor's 450-odd craft brewers and cider makers through EeBria's online platform, which will then be delivered directly to their stores.
It had "long been our intention to open up our drinks range to include more craft beer, particularly finding a way to support the local brewing talent around each location", said Costcutter's Daniel Forth, and would put buying decisions "into the hands of the stores but ensuring consistency with our operations and a reliable service quality".
EeBria CEO David Jackson added it marked "a great opportunity for us to help more of our huge range of breweries get products into the hands of more people. Making craft beer increasingly accessible both in bars and to drink at home is part of our mission".
It's the second major push into craft for Costcutter this year. In July, the business advised its retailers to take an axe to mainstream lagers to make way for craftier players, adding 30-odd brews and ciders from brands such as Westons, Belhaven and Kopparberg to its central supply chain and direct-to-store offer.
However, the deal with EeBria means it will have access to lesser known local and independent brands, such as Wild Beer Co, Mad Hatter, Partizan, Big Drop, Twisted Barrel and Rooster's.