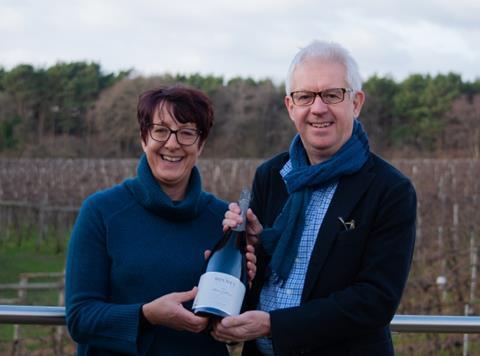 English vineyard Bolney Wine Estate has merged with neighbouring vineyard Pookchurch - adding a whopping 67 acres of land to the upmarket winery's estate.
The merger, which will net the brand an additional 200 tonnes of grapes per year, brings Bolney's total acreage to 104. The new land will be primarily focused on the development of still wines, rather than the sparkling wines the English wine sector is known for.
Bolney is also in the process of building a new winery, which it claims will allow it to increase its production capacity to over 300,000 bottles by 2022.
Both Bolney and Pookchurch "share the same outstanding sandstone soils and aspect so there is a lot of potential for new single vineyard wines", said Bolney MD and lead winemaker Sam Linter.
"It's also an opportunity to increase research, development and benefit from greater economies of scale across the larger vineyard. We are now a significant rural business and employer in the local community."
The news comes on the back of a bumper harvest for England's booming wine market, which saw producers rake in a record crop after the hottest summer on record since 1976.
Nyetimber brought forward the start of its grape harvest by three weeks, while market leader Chapel Down saw its yield grow 125% vs its prior highest vintage.