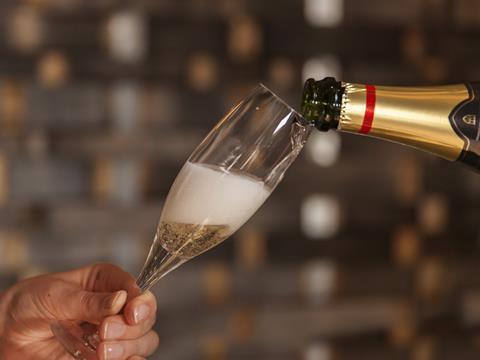 The UK is getting a serious reputation for making high-quality wine, with more than a tenth of Brits now saying England makes the best-quality wine in the world.

English wine has a tiny share of the UK market, but consumer research by Harris Interactive found it was favoured by 11% of 2,091 consumers polled, beating Spain, South Africa and New Zealand in terms of quality perception.

"England has delivered world-class wines in recent years, and we are, as an industry, excited to see the quality improve year on year," said Mark Harvey, MD at supplier Chapel Down. Meeting "high consumer demand" was a key challenge for English vineyards, he added.

France topped the poll, with 36% of drinkers saying it produces the best-quality wine, followed by Italy with 15% and Australia with 13%.

Australia dominates still wine take-home sales, followed by Italy and the US [IRI 52 w/e 27 February 2016], with English wine accounting for less than 1% of the total UK market, according to Julia Trustram Eve, marketing director of English Wine Producers.

"But we're seeing increased sales and demand. This is partly driven by outstanding results in competitions such as the International Wine Challenge."

Its share of the UK market is expected to grow further as retailers pay increasing attention to domestic wine. "English fizz is our fastest-growing sparkling wine category," said Rebecca Hull, wine buyer at Waitrose, which says it is seeing record growth in English sparkling wines.