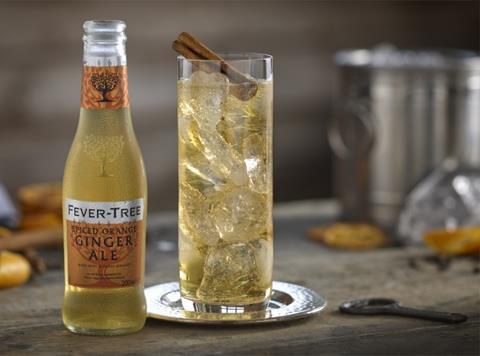 Posh mixer brand Fever-Tree is looking past the gin boom to the tequila market for future growth.
The brand had been approached by tequila, bourbon and whisky companies, CEO Tim Warrilow told The Grocer, hinting at potential partnerships to be announced over the coming year.
The Mexican spirit was of particular interest to Fever-Tree, he said. "We are looking specifically at the tequila opportunity. I've just returned from deepest Mexico, hunting down some rare citrus that we're using in one of our new products."
There was "no question" of the opportunity for its mixers with other spirits, he added. "What is really happening is, across the premium spirits market, all these brand owners are looking at ways they can simply mix their product.
"They are well aware that the consumer is no longer so motivated to drink it neat or over ice. That consumer is quite literally dying out. It's just much more compatible to a modern lifestyle to drink it long but with one mixer."
It comes as Fever Tree announced revenues were up 66% to £170.2m over 2017 with its preliminary results this morning. UK sales grew a whopping 96%.
"Bear in mind this came on the back of similar growth last year where we really did have a lot of tough comparables," said Warrilow. "And this is on the back of Schweppes launching their biggest campaign ever. They really did throw everything at it but despite that we have continued to grow and take a significant amount of market share from them."
Boosted by a Christmas surge, Fever-Tree's grocery market value share reached 39% by the end of 2017, compared with Schweppes' 31% - though Schweppes still holds a larger share of on-trade sales [IRI 13 weeks to 31 December].
"All this does is demonstrate the strength of the Fever-Tree brand and the fact that consumers are really reacting to the fact we're putting quality, variety and interest back into this category."
Gross profit margin was down to 53.5% from 55.2% the prior year, which the brand's finance director Andy Branchflower said was down to a combination of the exchange rate and the rollout of a new, heavier glass bottle.
Fever Tree launched eight new 'Refreshingly Light' SKUs last week, which means each of its mixers will now have a low-sugar counterpart in stores. The new light mixers are sweetened with fructose rather than artificial sweeteners and come in below the sugar tax at 4g-5g sugar per 100ml.
"The sugar tax and the introduction of this new range has actually given us an opportunity to get more shelf space," said Warrilow. "The difficult question to answer is to what extent is our mix going to move from regular to light and how that will play out over the first nine months of the new range going in."