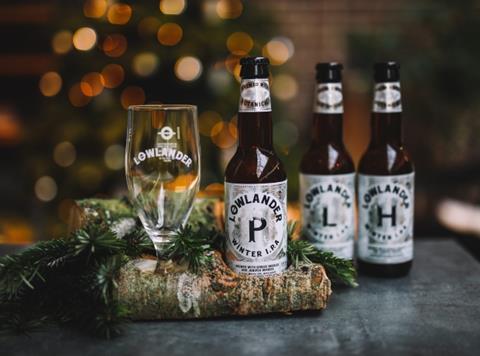 'Gin-inspired' Dutch craft brewery Lowlander has set its sights on growth in the UK, with a number of major retail listings planned for 2019.
The brand, which uses botanicals commonly used in the production of gin such as coriander seed, juniper berries and earl grey tea in its brews, has signed an exclusive distribution deal with James Clay, and is due to launch into Amazon UK over the coming weeks. It is also in talks with major retailers.
The brand's founder, Frederik Kampman, previously worked for AB InBev, before moving to Quintessential Brands in 2012, where he worked in sales and marketing across posh gin brands such as Opihr, Bloom and Berkeley Square.
"I was struck by the idea of taking these ingredients and, rather than distilling with them, introducing them into the brewing process," he told The Grocer. "So the beers are very much gin-inspired and we can create different flavour profiles than one normally would.
The range so far includes brews such as a low-alcohol yuzu and grapefruit gose beer, white coriander and tea IPA, white ale with curacao orange, elderflower and chamomile, and a limited edition winter IPA made with spruce needles and juniper berries.
Kampman added: "I didn't realise this at the time but it's actually a lot easier to work with botanicals in gin. We have added much more complexity to the whole process."
For instance, he said: "We use coriander seeds in our IPA, which is a very tough botanical. So we have to run them through a mill before we add it to the kettle. But with something like elderflower, which is very subtle, we add during the second fermentation, the lagering phase."
He added the brand was set to launch into roughly 200 new bars across the UK this year.