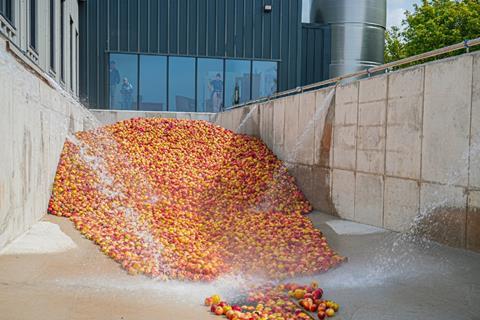 Rattler brand owner Healeys has pumped £5m into its site in Truro, Cornwall.
The Cornish cider maker said the investment had doubled its production capacity and would ensure improvements in juice quality.
It has added new apple bays, a new "innovative" water transportation system to reduce consumption and an additional press. Tank capacity has increased by 60% with the addition of six new temperature-controlled 100,000-litre fermentation tanks.
The new equipment would result in less bruising and better cleaning of the apples it processes on site, Healeys said.
There have also been unspecified improvements to the on-site visitor experience.
"This latest investment shows our continued commitment to expand our production processes and enhance visitor experience," MD of trading at Healeys Joe Healey said. "We're committed to the long-term sustainable development of the farm, and always enjoy integrating a unique visitor experience along the way."
Since moving production to the family farm in 1986, Healeys claims to have planted over 25,000 trees as well as investing in both wind and solar energy. It is aiming to produce 75% of its energy requirements from on-site renewable sources in the next five years.
The Healey family are the direct descendants of Donald Healey, inventor of the famous 'Austin-Healey' car. As such, the farm also contains a collection of Healey Cars that visitors can view whilst touring the facility.
As well as cider, the company also produces a single malt Cornish whiskey and Tresor, a naturally sparkling wine made exclusively from Cornish grapes.