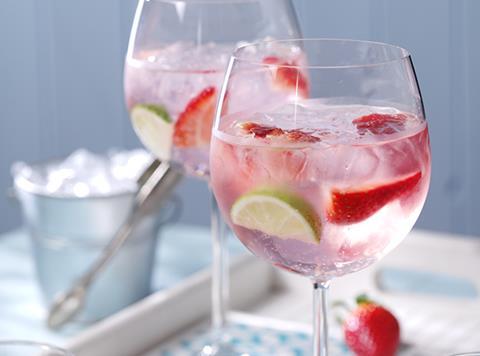 We like a tipple (in moderation, of course) in the UK – alcohol makes up 12% of the value of the average grocery basket and with the price of a round in a pub set to increase consumers are likely to keep topping up their weekly shop with a bottle of wine or spirits, or a six-pack of beer.
Alcohol is a year-round staple and BWS sales soared over the hot summer, with nearly £300m spent at supermarkets in just one week [Kantar Worldpanel] – the week the England football team played two matches in the World Cup. Alcohol retained its place as the top-selling fmcg category in the UK last year, worth £16.1bn in value sales to the economy [IRI Top Categories Special Report].
However, the discounters and specialist stores take a serious slice of overall alcohol retail sales revenue and there is scope for supermarkets to claim a larger share if they offer the right promotions for the right products – and that means knowing more about the customer.
Alcohol sales come into their own in the final quarter. Large volumes of alcohol-related searches start early in Q4 and there is a double spike in search in the final six weeks of the year – the first around Black Friday weekend (23 November), as people start thinking about Christmas gifting, and the second in the week up to Christmas itself.
Search plays an important role in the alcohol buying journey, with 1,388 alcohol-related searches a minute in the UK [Google Internal Data].
Scrutinising the data helps reveal consumption and purchase trends on which supermarkets should focus and reveals some interesting regional drinking preferences that should help decision-making for buyers, distribution and in-store shelf stocking.
Whisky, gin and digestifs head alcohol searches by type, with whisky queries growing at 17% and gin 10% year on year. Cocktails and gin led growth in searches in 2017, with queries on pink gin up 706% in Q4 year on year. Flavoured gin queries jumped 106% and Negroni queries rose 71%.
Regional variation shows Scotland dominated by whisky and wine queries per person, The north east has a search penchant for vodka, with London keen on champagne and the south west favouring cider and cocktails.
Shoppers are increasingly looking to save on alcohol and this is reflected in the steep rise in offer-related queries – there was a 38% year on year growth in deal queries in Q2. This is where the discounters are jumping in. Both Lidl and Aldi ramped up their drinks' offerings in the run-up to Christmas last year, with Lidl promoting a "hangover-free" prosecco, and Aldi bringing in an own label wine Advent calendar for £49.99, together with a prosecco jeroboam retailing at £30.
Supermarkets need to make sure they are present with attractive promotional offers when consumers show intent online. As a sizeable slice of the revenue growth last year for the supermarkets came from premiumisation. It's advisable to veer more towards value promotions than straight price-cutting.
Offering useful content will help convert queries into sales. Supermarkets can provide advice on what beers or wines to serves with meals, how to mix a range of cocktails and what gift packages they have available for mum, dad or other recipients.
Also, cater for those bulk buyers by making sure you offer delivery of wines and spirits with this information clear on your website or app. US grocery giant Kroger has just jumped into the wine delivery business via a partnership with wine specialist marketplace and platform Drinks Holdings.
Start laying plans now and you'll be toasting a successful sales season for alcohol.
Harry Walker is industry head, grocery retail, at Google