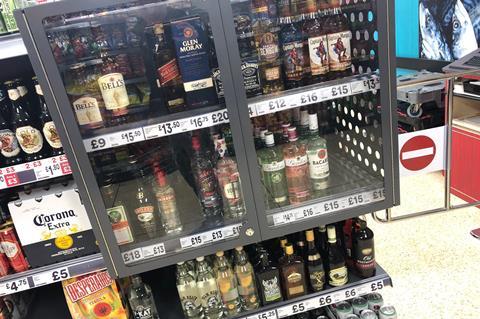 Iceland has turned to installing locked spirit boxes in some stores to combat theft.
The supermarket has so far launched the boxes into 95 Iceland and Food Warehouse stores – roughly 10% of its estate. It is specifically targeting those that have "experienced higher than average levels of stock loss".
"We have been testing these units for the last 12 months and have found that they not only lead to substantially reduced losses – as you would expect – but also enhance our customers' experience, and generate improved sales by allowing us to offer a range of premium spirits in locations where the risk of theft would previously have deterred us from doing so," said Iceland director of corporate affairs Keith Hann.
Iceland would "install them in further selected stores", he added, but there were "no plans for a wholesale rollout across the estate".
Instances of shoplifting skyrocketed last year: the BRC's latest crime survey shows a 33% surge in customer theft for the year ending 31 March 2018, accounting for a loss of more than £700m.