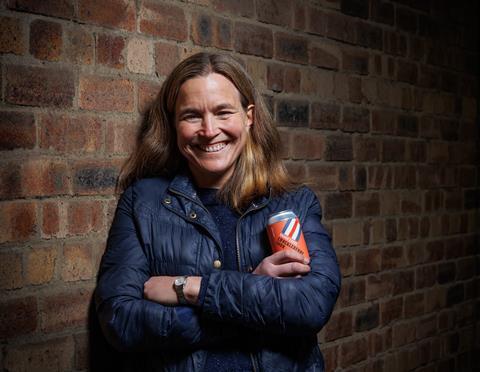 Jump Ship Brewing has begun legal proceedings against BrewDog over the name of one of its beers.
The non-alcoholic brewery – founded in 2019 in Edinburgh – said it had been producing a series of beers called Shore Leave since mid-2022. BrewDog launched its own Shore Leave amber ale in September 2023.
Jump Ship founder Sonja Mitchell said she discovered BrewDog was planning to launch Shore Leave under the tagline 'It's time to jump ship' in July 2023.
BrewDog dropped the 'jump ship' tagline at Mitchell's request, but was not willing to change the name of its beer.
By naming its newly launched ale Shore Leave, BrewDog had created "a risk of confusion amongst our stockists and drinkers" that could result in "financial harm to our brand", Mitchell claimed.
"Despite contacting BrewDog directly, I have been forced down the legal route to defend all that I and my team have built," she said. "We have put considerable investment into the development of our Shore Leave series of beers – from the creation of the beer itself to the branding, packaging and distribution. We cannot afford to lose that."
BrewDog, however, said it was "obviously surprised" by the action brought by Jump Ship, pointing to its ownership of the Shore Leave trademark in relation to beer in the UK.
The Grocer understands BrewDog applied for the Shore Leave trademark in March 2023, after the first Jump Ship Shore Leave beer was released, but before its second release in May 2023.
No opposition to the trademarking was raised at the time, and the mark was registered in June 2023.
Mitchell, a spokesman for BrewDog said, "might have challenged our trademark application months ago as is standard practice, but chose not to".
"We've sought to settle this matter amicably and offered a range of fantastic collab ideas which would have had a huge boost for Ms Mitchell's brewery," the spokesman said. "We even agreed not to use the phrase 'jump ship' in our advertising as a gesture of goodwill.
"We regret Ms Mitchell has decided to take this action instead of working collaboratively with us to help her business grow," he added.
In 2017, BrewDog blamed "trigger-happy lawyers" for a threat of legal action it brought against a pub in Birmingham bearing the same name as its Lone Wolf spirits brand.
CEO James Watt said BrewDog was happy for owners Joshua and Sallie McFadyen to continue to call their pub Lone Wolf.
The McFadyens, however, had already spent time and money on rebranding their venue as The Wolf, and elected to keep the name.