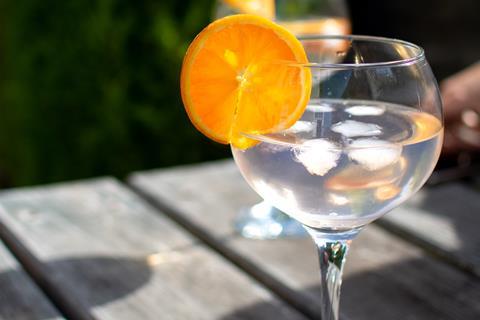 Sales of low & no alcohol spirits have surged by a fifth, with Brits toning down their booze consumption.
Shoppers have spent a whopping £5.4m on low & no spirits since the start of 2020 – a whopping 19% (£880k) rise on the same period last year – with £3.5m of that spend happening since the beginning of lockdown, latest Nielsen data reveals [w/e 15 August 2020].
In the past year there had been "a shift in mindset from non-alcoholic options being viewed as a 'Dry January' ritual to today where [they] are consumed at every drinking occasion", said Seedlip head of GB sales Henry Mills.
"We're seeing almost all of the big grocery retailers getting behind the category, so there is more noise and choice on offer for the consumer," he added.
Caleño founder Ellie Webb added a "behavioural change" had been accelerated by lockdown, as well as greater availability, awareness and more shelf space in supermarkets, and the rise of online over the peak of the pandemic.
Caleño reported a 330% growth in sales of its alcohol-free spirit on Amazon over lockdown, with its own DTC site experiencing a "similar" surge.
"Retail hasn't fallen behind", Webb added, noting a fall in March followed by a "steady climb" mounting to its highest retail sales week ever in August.
In the retailers, Sainsbury's reported 35% growth in the low & no category this year. In its latest beers, wines & spirits report The Drinks Despatch, its speciality beer and 'NoLow' buyer Jack Banks said Sainsbury's was seeing a "really exciting surge" in the category and now listed more than 50 SKUs.
William Reed – the publisher of The Grocer – has launched a new exhibition exclusively for the low & no category. For more information, visit low2nobev.com.