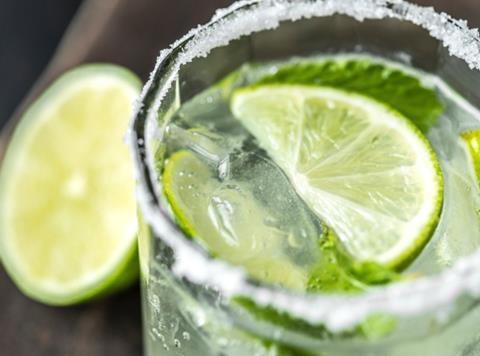 So much for Britain's infamous drinking habit: you'd have to have been living under a rock on Mars this year to hide from the fact that 'non-alcoholic booze' has gone well and truly mainstream.
The biggest beer brands all now have their own booze-free doppelgängers. Investors are happily ploughing serious sums of cash into growing low and no-alcohol brands (dedicated non-alcoholic craft brewer Big Drop, for instance, has just netted a £500k cash injection to ramp up its production even further).
And the excitement is quickly spreading into spirits, with a swathe of Seedlip-esque NPD hitting the market this year.
But this isn't the first time these drinks have surged in popularity. Non-alcoholic beers such as Kaliber and Clausthaler were massively fashionable at the turn of the decade but faced huge declines over the early 2010s. Neither can be found in the mults these days.
So what's different this time around?
How much steam does the current vogue for virtuous booze have in it?
Depending on which paper you read, younger shoppers are either intensely health-conscious, less inclined to get drunk and rowdy, or sensitive 'snowflakes' who don't know how to have fun.
Whatever the case, a recent study in the journal BMC Public Health claims more than a quarter of people aged 16 to 24 are now teetotal.
Indeed, as our Top Products Survey 2018 reveals this week, clean eating, flexitarianism and a growing health consciousness are dramatically shaping the nation's food and drink habits.
"The new generation has a very different relationship with alcohol," says Jason Warner, AB InBev president for North Europe.
"And if you look outside of the UK to markets like Spain, Germany and others around the world where this trend started 10 to 15 years ago, they are huge category segments."
It's in beer that the non-alcoholic trend has taken the firmest hold. Sales of beer and cider below 1.2% abv have almost doubled over the past year alone, growing 43.3% (£12.5m) to £41.5m - the equivalent of an extra 5.5 million litres, exclusive Kantar Worldpanel data reveals [52 w/e 4 November 2018].
With this in mind, the big brewers are making far bolder choices with low and non-alcoholic NPD than ever before, with the likes of AB InBev and Heineken releasing low and no versions of their biggest brands such as Heineken's eponymous lager (its first ever spin-off) and Budweiser, in the form of Bud Prohibition Brew, rather than placing their bets on untested new brands.
The message? That taking a risk with their frontrunners is paying off.
Sales of Heineken 0.0%, for instance, have hit £5.7m since its 2017 launch (growing £4.1m over the past year alone) [Nielsen 52 w/e 8 September 2018], while Warner says AB InBev, whose official target is to have low and no-alcohol products constitute 20% of its global volume by 2025, could feasibly beat it "by a few years".
That craft brewers such as Thornbridge, BrewDog and Mikkeller are turning a hand to low and no alcohol brewing has also helped to draw younger shoppers into the category.
"If you like craft these are beers you should be drinking and trying - some of them are far superior to the non-alcoholic beers that were being produced and have some real flavour to them," says beer consultant Bill Simmons.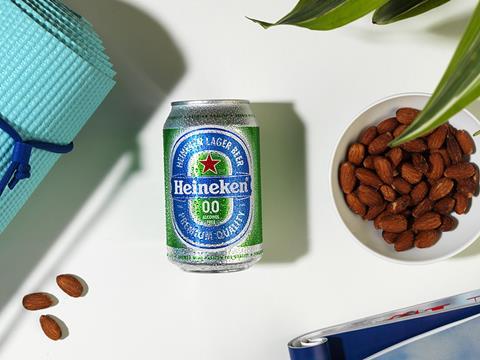 What's next, then?
The next frontier is spirits. Seedlip, the first non-alcoholic spirit to really make waves, has this year spawned a legion of imitators. And this week, it announced plans to launch an entirely new brand of booze-free aperitifs, called Æcorn, which is due for release next year.
"There is so much opportunity," says Seedlip MD for new brands Claire Warner. "If you think of how embryonic the non-alcoholic industry is when it comes to spirits and aperitifs, there's still so much more room within that category."
But there's more to it than Brits becoming less boozy.
"How long is it going to be before the supermarkets commodify it and start asking people for much better cost prices, which then affect supplier margins?"


- Bill Simmons, beer consultant
At a time when many suppliers face rising cost pressures thanks to the weakened sterling (among other factors), being able to sell products that don't require any alcohol duty to be paid on them is a no-brainer. It means supplier - and retailer - margins can be significantly higher.
Thus, low and no-alcohol 'booze' can be used "as a margin enhancer for the rest of their business", says Simmons.
The only problem, he suggests, is that "once the supermarkets realise this trend is here to stay, how long is it going to be before they commodify it and start asking people for much better cost prices, which then affect supplier margins?".
The sector is also facing growing scrutiny over whether low and non-alcoholic drinks can justify their price points, which in some cases are equal to or pricier than comparative alcoholic products.
A 70cl bottle of Seedlip's 'Garden 108', for instance currently costs £22 in Tesco, on promotion down from £26 (£27.99 in Waitrose), whereas a litre bottle of premium gin Tanqueray currently costs £20.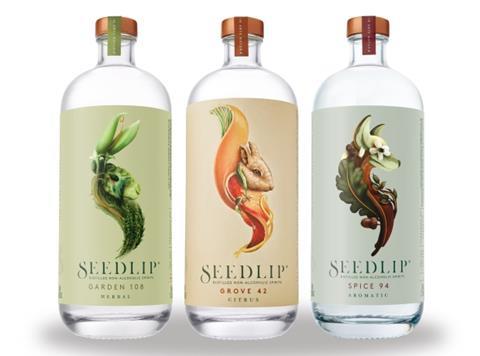 So let's talk price…
Seedlip's Warner says its price point is justified by the quality of ingredients used and the "detailed, elaborate" method of production. "It is very, very challenging to create something complex, multifaceted and sophisticated when you remove alcohol."
The problem, says John Risby, MD of The Alcohol-Free Shop, is that many newer entrants don't appear to have those same credentials.
"Seedlip first launched into places like Harvey Nichols and Selfridges at almost £30 a bottle, so people thought that was the going price for drinks like this - but they weren't being marketed at the average shopper".
"We went to the Mindful Drinking Festival last year and there were at least five - if not 10 - new alcohol-free spirits brands priced around the £30 mark. All of them basically said that's what Seedlip charge so that's what they were going to charge.
"Obviously depending on how they're made there's going to be variation but some of the margins on a £30 bottle are quite ridiculous."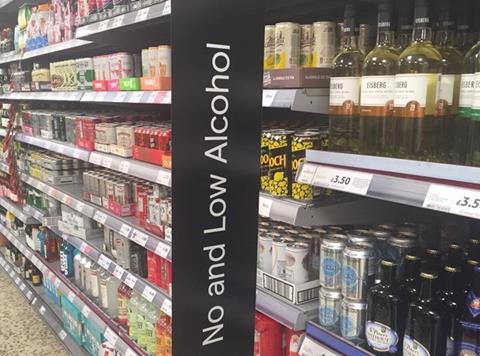 Warner insists Seedlip "doesn't need to defend" its price point. But with more affordable drinks such as Strykk, whose duo of non-alcoholic gin and rum is priced at £14.49/70cl, hitting the market, it may end up having to do so anyway.
Some craft brewers have also been asking disproportionally high wholesale prices for non-alcoholic options, says Risby.
"A number have been charging too much because they do not have a brewing or a business background. In some cases we have been asked to pay more wholesale than we charge for any beer in retail."
"In some cases we have been asked to pay more wholesale than we charge for any beer in retail"

- John Risby, MD, The Alcohol-Free Shop
And behind closed doors there are signs the supers may have overestimated shoppers' desire for these drinks. "We've been approached by several suppliers with short-date stock," says Risby.
"One is a supplier to one of the main supermarkets and had 3,000 cases of short-date beer that they wanted to offload to us for a cheap price.
"There's no question the market is growing but right now the supermarkets are throwing it all against the wall to see what sticks. A lot of people are putting a lot of effort into NPD and may be disappointed when the likes of Tesco turn around and tell them they're not wanted any more."
Indeed, despite the hype, sales of low and no-alcohol wine have actually fallen, dropping 7.2% year on year to £15.4m [Kantar].
And while non-alcoholic spirits like Seedlip are garnering headlines, the category is currently so minuscule that data isn't available for it.
Perhaps it will be a boozy Christmas for Britain after all.