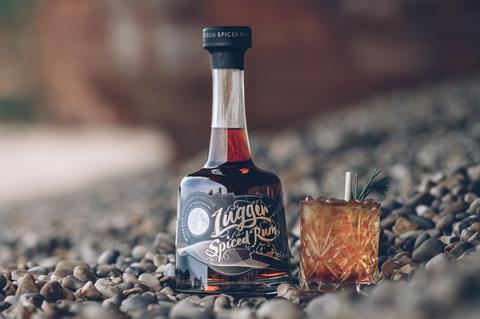 Lyme Bay Winery has mounted a fresh advertising campaign as it looks to expand its Lugger Rum brand further into retail.
The push centres on serving the drink in a 'Spicy Lugger' serve with a flaming garnish of sparked cinnamon, icing sugar and nutmeg, with an eye to "encapsulating the rugged, free-spirited character behind the brand".
It is the first large-scale advertising push for the brand, which is encouraging shoppers to "have a go at carefully igniting the Spicy Lugger on camera, capturing their audience's reactions in the process", sharing their videos with the hashtag #shareyourflare.
Lugger Rum is currently stocked in some 300 Waitrose stores (rsp: £38.50/70cl). A new gift pack will also launch into the retailer over coming months, said the brand's head of marketing Paul Sullivan, who added the brand had embarked on "a very positive conversation for next year with Sainsbury's".
He told The Grocer: "We're spending money digitally and advertising to raise that awareness that rum isn't just 'churn it out and knock off early'. You have to bring it in, you have to blend it and we have winemakers in our business which helps with our blending process."
The brand was "positioning ourselves at the top rung of the rum ladder", he added.
"We have this depth of product knowledge which we can communicate to consumers. Because at the end of the day the retail outlets are shelf space that you rent to sell your product to the consumer. So we need to connect directly to the consumer."