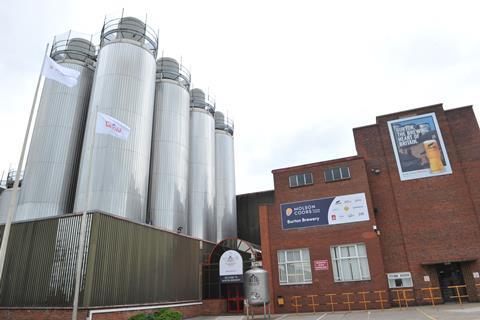 Molson Coors is banking on success for its nascent hard seltzer brand, with plans to add a canning line for the drink as part of a £25m upgrade of its Burton-upon-Trent site.
The line will package the 4% abv Three Fold, launched earlier this year, and allow the brewer to "meet the expected rapid growth" in the boozy water category, it said
The hard seltzer trend presented a "huge opportunity for growth" claimed Molson Coors MD Phil Whitehead. While it was still "early days, we're seeing strong indications that hard seltzers will prove as popular in western Europe as they have in the US" he added.
The £25m spend in Burton is the latest in an ongoing modernisation programme, which has seen Molson Coors invest more than £100m in the brewery over the past 10 years.
It will also see beer and cider packaging lines get upgraded to "significantly improve efficiencies". Work will commence later this year and is expected to be completed by late spring 2022.
The ongoing investment into the Burton brewery would help Molson Coors "further drive efficiencies" and meet its sustainability goals, said Whitehead.
It comes after the supplier this month launched a £5m campaign to support Three Fold – the biggest brand investment the company had ever made in a new category, it said.