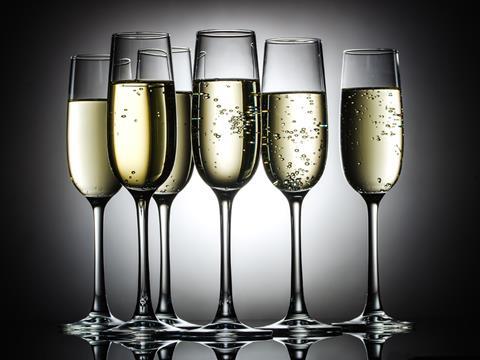 Fizz has bucked the trend for surging booze prices, getting significantly cheaper this year while prices soared for beer, spirits and still wine, new figures reveal.

The average price per litre for sparkling wine fell by 23p (3.3%) to £6.76 this year, while still wine prices were up 5p (0.8%) to £6.28. Beer prices rose by an average of 20p (1.2%), cider by 4p (2.1%) and spirits 6p (3.1%) [Kantar Worldpanel 52 w/e 18 June 2017].

The fall in fizz prices was likely down to "increased competition within prosecco", said IRI head of alcohol & impulse Toby Magill. "It's still growing and the price per bottle has been eroded. You've also seen things like Asda's Progrigio," he added. "Alternative sparkling wines are coming in and, because of the success of prosecco, it's very difficult to try and sell at a higher price."

Brits' thirst for sparkling wine shows no sign of abating. Shoppers drank an extra 12.8 million litres of sparkling wine and spent an additional £63m - a 12% increase on 2016's volumes and an 8.8% rise in value sales, bringing sparkling wine's worth to a total of £782m - making it the best-performing sector in booze [Kantar].

Growth was driven largely by prosecco, said Kantar Worldpanel analyst Rupert Davies. "It chalked up double-digit growth and was purchased by 8.5 million shoppers over the year, approximately 31.4% of households in Great Britain, up from just 2.4 million five years ago."

Big winners included Canti, up over a quarter (27.2%) to £35m, adding £7.6m to its value, and Menestrello, up 43% (£5.2m) to £17.4m [IRI 52. w/e 22 July 2017].

However, there was still "plenty of scope for brands to play a more prominent role" in prosecco, said Davies, given they currently account for 56% of sales, compared with 63% for sparkling wine as a whole [Kantar].