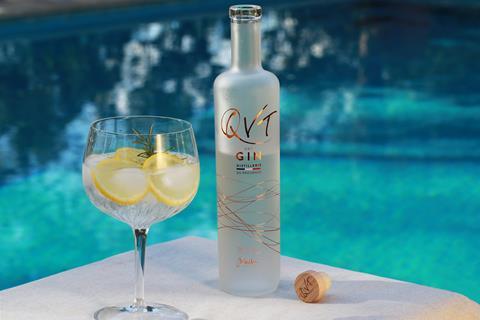 Provence-based distillery brand QVT is to debut in the UK.
Its first gin - QVT Dry Gin (43.7%) - is said to be inspired by the flavours and fragrances of its native Provence.
It is made with botanicals including juniper, lavender, rose flower, rosemary, coriander seeds, pine and grape.
QVT said the result of using these ingredients was "an aroma that captures the essence of Provence, while satisfying all needs from a traditional dry gin".
The taste "confirms that it is a gin" with juniper coming out first followed by the other ingredients, it said.
It has launched online (rsp: £34.95/70cl).
The business was founded by Justin and Anna-Carin Matterson, who set up the business after moving to Provence and realising they hadn't come across a local distillery making internationally recognised spirits – such as gin and vodka – in the area.
The name, QVT, is short for Quatre-Vingt Trois, which is French for 83, and represents the code of the department's base in Provence.