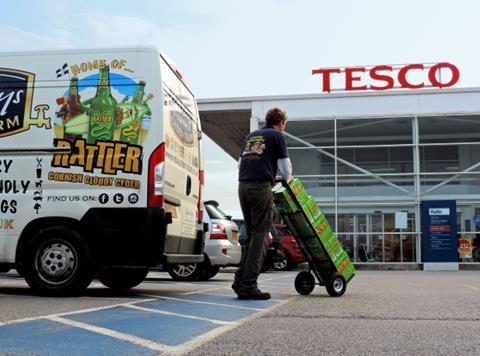 Cornish cider brand Rattler is launching into Tesco.
The brand's 6% abv Original Cornish Cloudy Cyder will roll out to 600 stores across the UK from 7 September, in a 500ml bottle (rsp: £2) and a 8X500ml multipack (rsp: £11).
The success of Rattler had facilitated the growth of family-run Healeys Cyder Farm in Truro, where the drink is produced, as a visitor's attraction. It had "helped us with investment to grow our range of products", said Healeys commercial director Joe Healey.
"Rattler is our flagship brand, and we're immensely proud of its success. Our long-term goal is to continue to invest in our family business to ensure it remains successful for the next generation."
Rattler production had ramped up by 40% over the last 12 months, with a new Strawberry & Lime variant this summer.