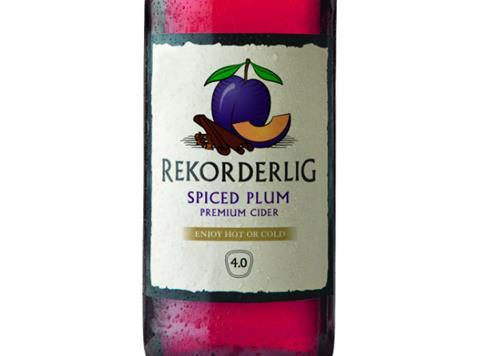 Swedish cider brand Rekorderlig is swapping its limited Winter edition for a new seasonal Spiced Plum variant.

Rekorderlig Spiced Plum, rolling out this week, is a 4% abv pear cider infused with plums, cherries and a mix of spices, including cloves and cinnamon (500ml). It replaces Rekorderlig's limited Winter edition, which has been available every year since its launch in 2009. Designed to be suitable for drinking hot or cold, the new tipple comes with serve recipes, including a range of cocktail options.

Brand owner Molson Coors said Spiced Plum would build on the "huge success" of Winter cider.

"Rekorderlig has an unparalleled commitment to extending the cider season beyond summer, so we're thrilled to announce the launch of Spiced Plum, said brand director Ali Pickering, adding Rekorderlig felt it was "time for a change".

Molson Coors is supporting the launch with sampling and social media activity.