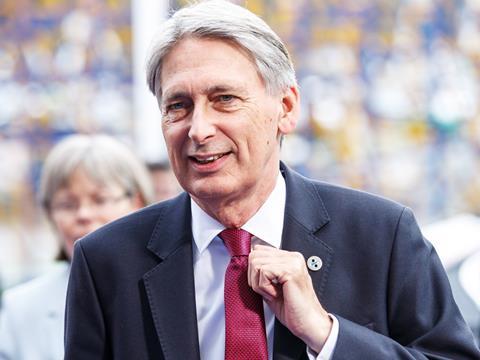 Cidermakers have slammed the chancellor's move in the autumn budget to raise duty on super-strength cider, while freezing duty on every other variety of alcoholic drink.

Philip Hammond said the tax crackdown on mass-produced 'white cider' between 6.9% and 7.5% abv would target "excessive alcohol consumption by the most vulnerable people" - which was "all too often through cheap, low-quality products".

The level of duty is yet to be announced and will come into force on 1 February 2019.

Frosty Jack's owner Aston Manor claimed the move had "no merit" and "clearly demonstrates a lack of understanding".

A spokeswoman for the business said: "What this will mean is the vast majority of 'white cider' consumers - not the chancellor and his friends - will be disproportionately penalised."

'White cider' represented just 0.27% of total alcohol and was in long-term decline, she added. "While all products are capable of being misused, the vast majority of 'white cider' is enjoyed by people on low incomes without issue."

Such households were in fact lower per capita consumers of alcohol, she insisted.

"Either they will forgo enjoying a drink or they will simply switch to another category. When drinkers switch from cider they choose higher strength wines and spirits - products that are in most instances imported with a significant carbon footprint."

A source at a major drinks supplier said the tax rise risked penalising makers of higher-strength premium ciders not associated with the kind of drinkers targeted by the hike.

"I'm not certain how legislation can distinguish between two different product types using alcoholic strength as a differentiator or whether individual products within an alcohol band will be able to be separated out."

The National Association of Cider Markers welcomed the duty freeze but was "disappointed" Hammond had not responded to calls for a 2p cut.

Across the wider drinks industry however, the news was met with jubilance from suppliers and trade representatives.

AB InBev North Europe president Jason Warner called it "a timely boost to this iconic industry", while Carlsberg vice president for corporate affairs Bruce Ray said the announcement would be "welcomed by brewers, publicans and everyone who enjoys a glass of beer in the pub" and would "support continued innovation and investment, create new jobs, attract tourists and ultimately benefit our beer-loving nation".