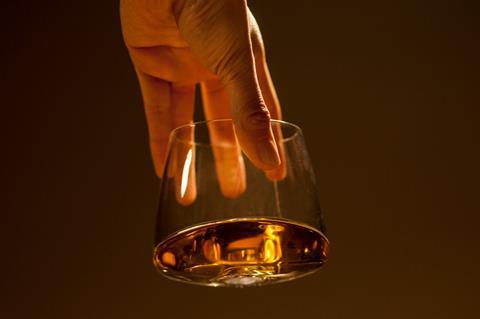 The British Standards Institution has defined best practice for whisky distillers in a new set of guidelines.
The voluntary standard (BS 8636) provides a specification of the production process for the main categories of whisky traded globally.
It builds on UK and Irish industry experts' knowledge of whisky production, setting out how producers should deliver a specific colour, aroma and taste.
For instance, it specifies the colour of whisky should be caramel, ranging from a pale yellow/gold to deep amber/mahogany.
It also advises that whisky must be matured for at least three years in wooden casks and cannot be sweetened or contain any additives.
The standard stipulates the minimum alcoholic strength by volume as 40% and says every distillation should be carried out at less than 94.8% volume "so that the distillate has an aroma and taste derived from the raw materials used".
Aimed at distillers wanting to produce a high-quality product to sell in the UK or trade overseas, the guidelines could help "both established brands and new market entrants demonstrate quality and authenticity in their production processes and supply chain", said the BSI.
The standard will be managed by a dedicated technical committee within the BSI, which may revise and update the standard as required based on market feedback.
BSI will discuss plans for the future with the committee, including the possibility of using the standard as a base document for an international (ISO) standard.
"We recognise that distillers take great pride in their craft and the unique characteristics that define a quality whisky and we are delighted to have worked with whisky experts from across the UK and Ireland to produce a consensus standard on what good looks like for this world-renowned product," said BSI director-general Scott Steedman.
"We hope the standard will create a benchmark for quality that will add value to the distillers who use it and increase the confidence of consumers everywhere."
It comes after single malt Welsh whisky was granted geographical indication (UK GI) status in July, under the UK's post-Brexit version of the EU protected designation of origin (PDO) label.