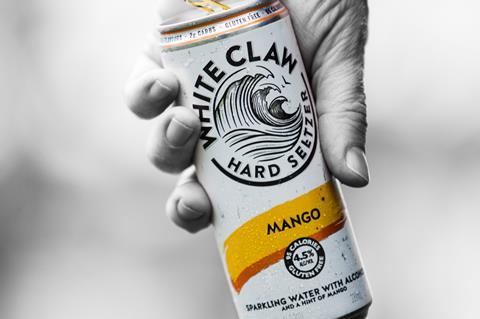 White Claw is to expand its range ahead of what its boss claims will be a "summer of seltzer".
The brand will launch its eight-can variety packs in the UK over the coming months, Davin Nugent, CEO of White Claw owner Mark Anthony Brands, told The Grocer. The packs were its single biggest-selling SKU in its US heartlands, he said.
"This is the big play for this summer. We were hesitant but now the category is a bit more developed and there is demand – we have seen enormous growth in convenience."
However, the seltzer category still faced the challenge of "educating the consumer and making sure that we are the category captains", Nugent added.