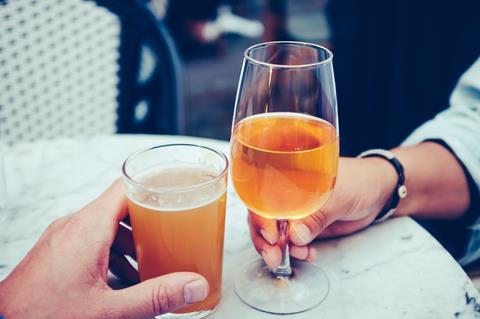 The Portman Group has blasted the Bearded Brewery's 'Suicyder' as "wholly inappropriate" for linking the name and noose imagery to "the tragic act of suicide".
A member of the public contacted the alcohol watchdog expressing concern that the Cornish brewer's sweet apple cider played on the word 'suicide', used 'iconographic images' and the strapline 'juice from the noose'.
The St Mawgan-based brewery claimed the wordplay was intended to indicate the strength of the alcohol content (7.8% abv), and to encourage consumers to undertake caution when selecting the product, thus indirectly promoting responsible consumption.
The company insisted the noose was used to reflect the owner's previous career as a tree surgeon for the Forestry Commission where the loop was used to dismantle unsafe trees.
In addition, it highlighted the use of the word 'suicide' in the branding of UK ciders, and noted that 244 beers, ciders and breweries also used the name internationally.
But Portman upheld the complaint and said it breached Code paragraph 3.2 (b) which states a drink, its packaging and any promotional material or activity "should not in any direct or indirect way suggest any association with bravado, or with violent, aggressive, dangerous, anti-social or illegal behaviour".
The Independent Complaints Panel concluded the name 'Suicyder', when used in combination with imagery that depicted a hanging method of suicide, "created a direct link between suicide, alcohol and dangerous behaviour".
"I hope this reminds producers of their responsibilities when designing packaging and naming products," a Portman Group spokesperson said.
"If in doubt producers are encouraged to make use of our free advisory service to avoid problems before they arise."
The Bearded Brewery chose not to work with Portman's advisory service to amend the product in line with the ruling.
The group has issued a Retailer Alert Bulletin (RAB) to request retailers to not restock the cider.