Accolade Wine's upgraded production base – The Park – launched in the pandemic. But that hasn't stopped its pioneering work on sustainability and expansion into spirits and RTDs
It's been just under two years since Accolade Wine overhauled its manufacturing base in Bristol. In some respects, it couldn't have picked a worse time.
The Park – formerly Accolade Park – relaunched as an independent booze production business in 2020. Not only did it have to grapple with Covid, but it's also faced soaring input costs and logistical chaos. "The supply chain challenges have been massive," says its GM for European operations and supply chain Richard Lloyd. "Price pressures are jaw-dropping." Yet "bizarrely, we've flourished", he laughs.
The Park is vast, with the capacity to produce 30 million nine-litre cases of wine each year – accounting for a quarter of all wine sold in the UK. Since the relaunch, it's had a £5m upgrade designed to turn it into a versatile manufacturing hub.
So far, it seems to be paying off. The Park now packs for a wide range of brands including 19 Crimes and I Heart, as well as fast-growing celebrity wines specialist Benchmark Drinks, non-alcoholic drinks challenger CleanCo, and Sainsbury's.
Crucial to these contacts are the newly expanded production capabilities, new canning lines and carbonation facilities. Despite its history in wine, The Park is expanding fast into spirits, RTDs and hard seltzers. The idea is go beyond standard own-label wine contracts to cater for booze brands looking to innovate.
Here, The Park seeks to help them with processes such as distilling, canning and non-alcoholic alternative production. "A lot of wine companies are looking to diversify. When I look at how our partners use The Park, they want all formats," says Lloyd.
The deal with CleanCo, meanwhile, has provided The Park with the ideal opportunity to get to grips with the intimate details of the low & no sector, he adds.
Sustainable production
Sustainability has been another key area of focus for The Park. And this is about more than the obvious eco-trimmings. The site is powered entirely by renewable energy, with approximately 50% of its power coming from an on-site wind turbine and the rest bought in.
By 2023, Lloyd says, it will be 100% powered by wind and new on-site solar panels. In March, it also launched what it claimed is the food and drink industry's first all-electric HGV to deliver wine.
Looking further ahead, Lloyd says his team is forensically studying improvements not seen elsewhere. Although Lloyd is proud of the park's use of wind and solar power "these are the basics that businesses have to do now. My team is focused on finding new things."
For example, there are now five 3D printers on site as part of a solution developed in partnership with Sheffield University to produce cogs, different lugs and even the odd bit of pipework.
Crucially, these new parts are made using the plastic backings from wine labels that otherwise would have been discarded. Previously these were sent to a company that converted them into traffic cones, says Lloyd, but now "we're about to have a close loop to take the waste and make machine parts". As well as the environmental benefit, this translates into a "huge financial saving" by not having to order in parts.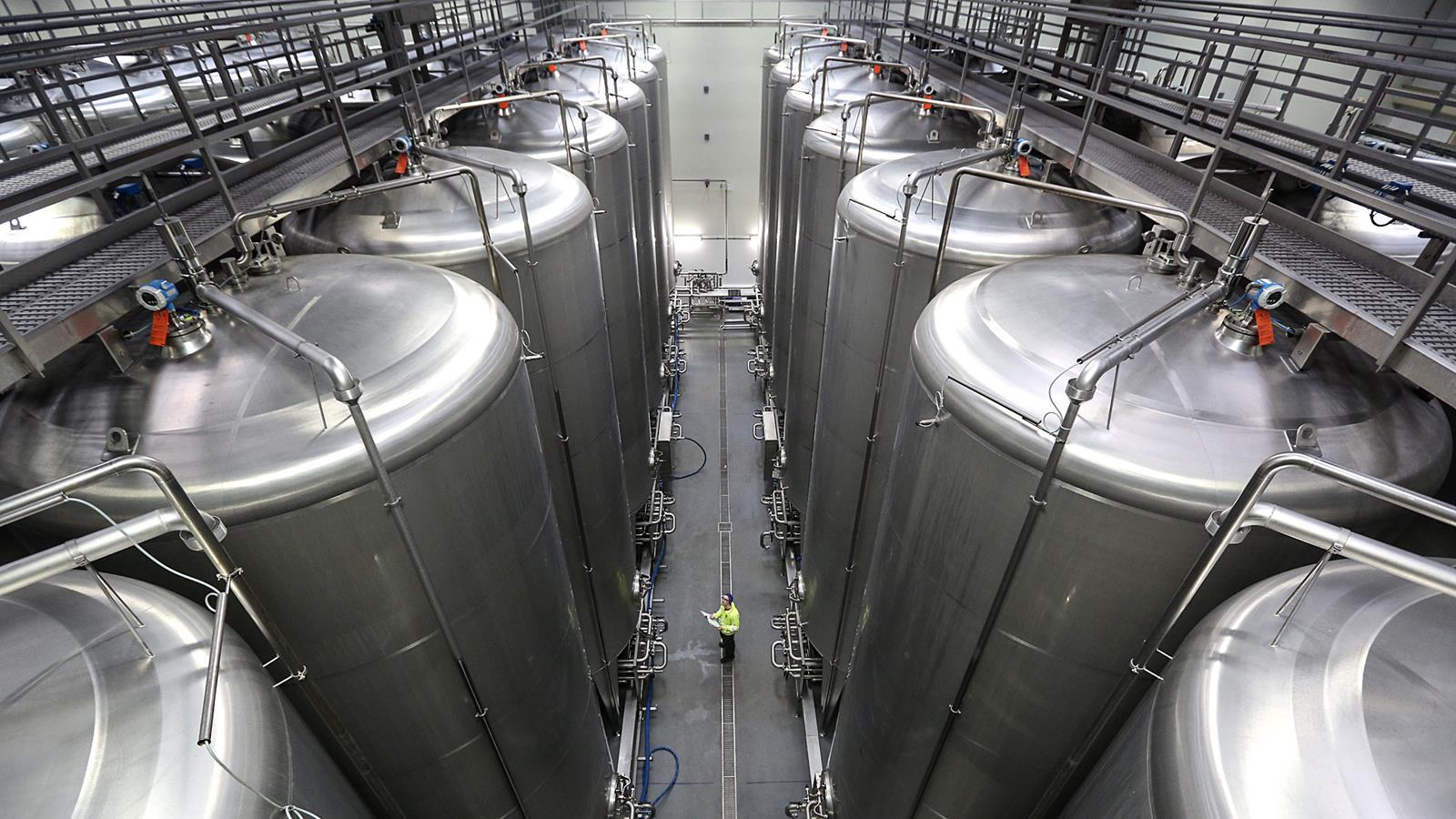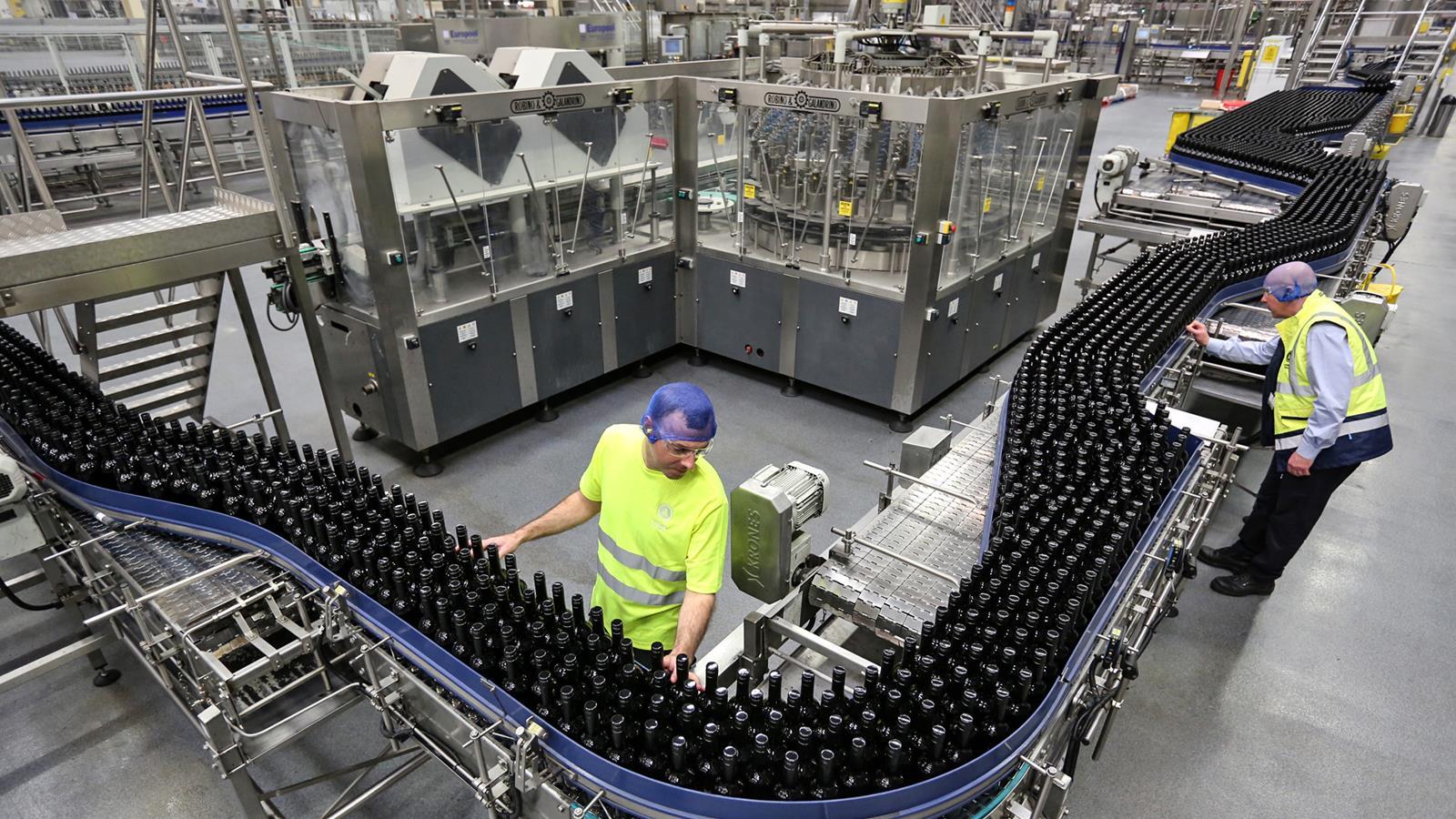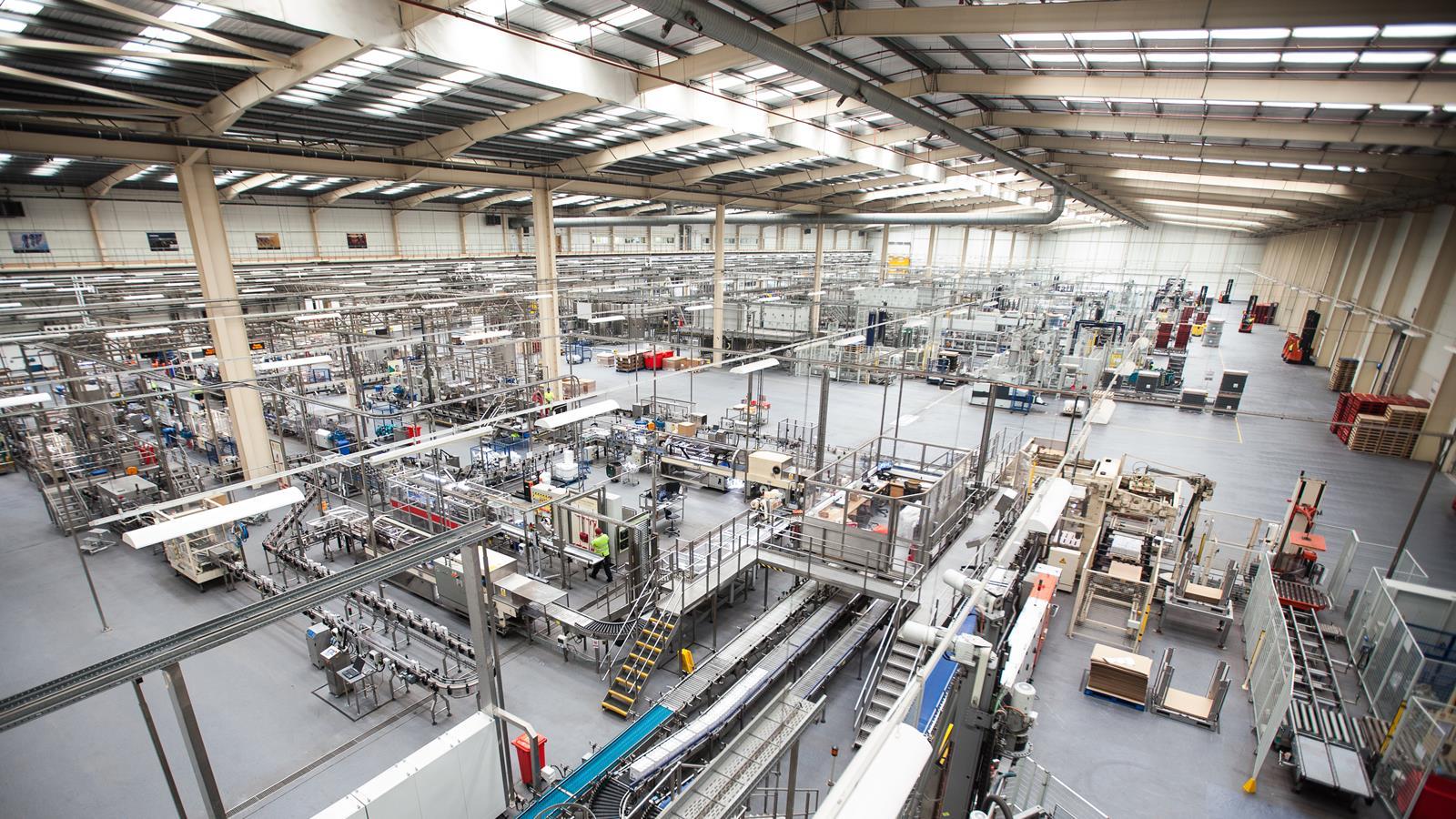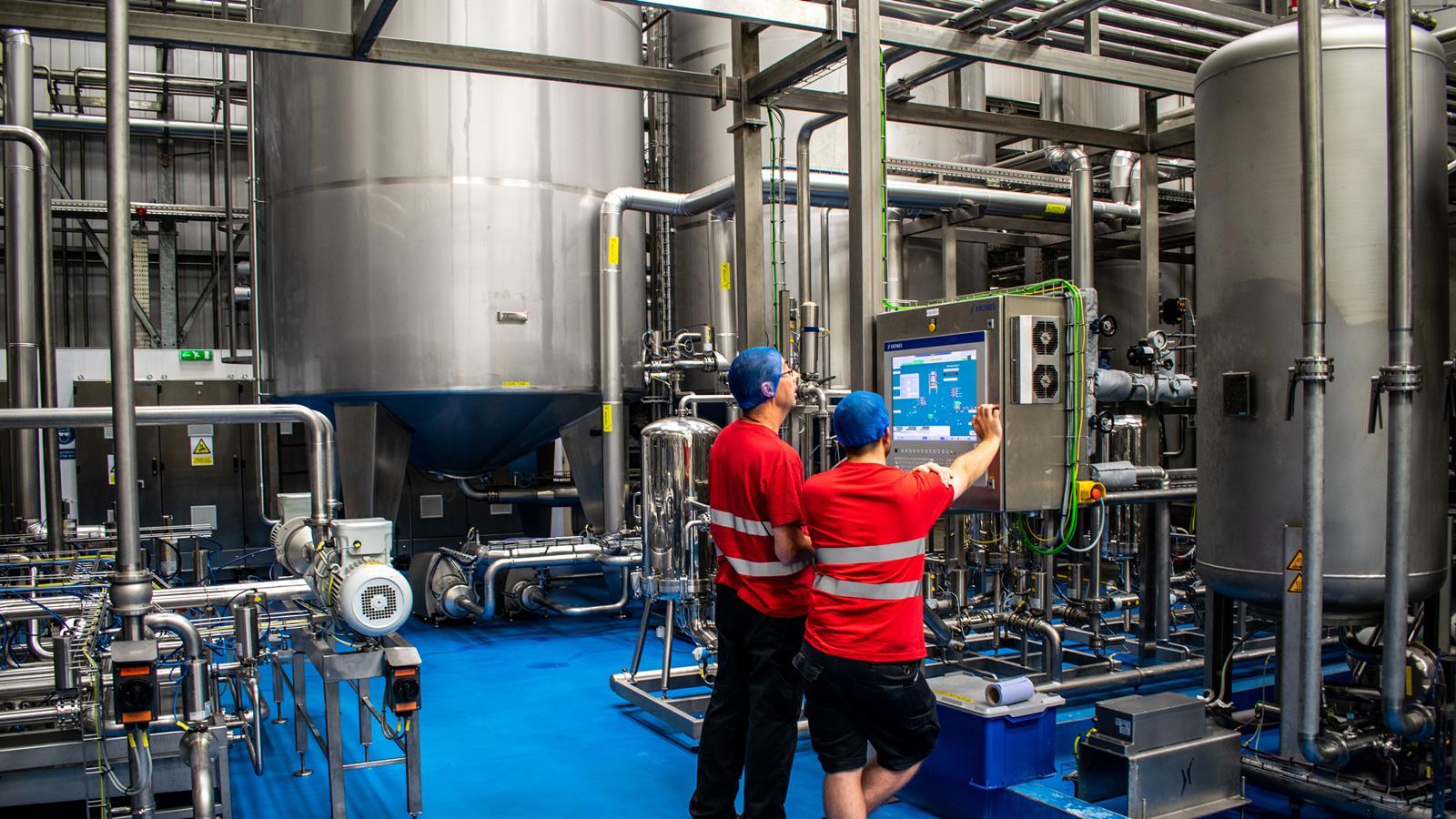 The facility can produce up to 30 million nine-litre cases of wine per year
Some parts are replaced using 3D printers
The state-of-the-art facilities have enabled expansion into non-alcoholic drinks
The site stores spirits and seltzers as well as wines in its vast warehouses
Plus, Lloyd says The Park hopes to launch a pallet that cuts out the need for plastic shrink wrap by the summer. "No retailer has got that. If you walk round any retailer's depot they are full of stretch wrap."
These changes are only made possible by collaborating with suppliers, he stresses. "On stretch wrap we have people from palletiser, ink and corrugate companies in here working with my team as we try and find that solution. And then it's about who wants to go and run it through their network."
Next up, Lloyd says there's work to be done in challenging conventional wisdom around glass in wine. "Making glass is incredibly fuel-intensive. I think glass is here for the long term, but I do think something needs to be done about the amount of it you need to use.
"Wine by price point gets heavier and heavier. A £5 bottle is probably 330g, while an £8 bottle is 500g. But the wine gets no better protection, it's purely a historical aesthetic. This is a cycle the wine industry needs to break, like going from cork to screwcap."