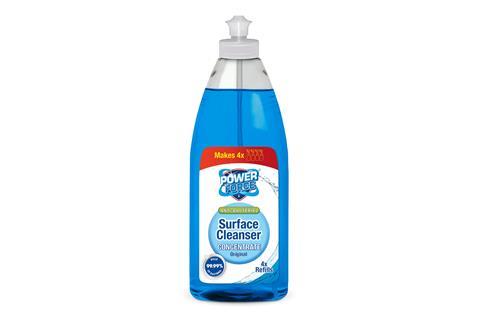 Aldi is claiming a supermarket first with the launch of own-brand concentrated cleaning liquids that will refill spray bottles up to four times.
Six new 'Power Force' concentrated products include window, shower, kitchen and bathroom cleaner. They are due to go on sale from 24 September for £1.99 each.
The move stands to save an estimated 550 tonnes of single-use plastic a year, according to the discounter.
When mixed with tap water, the concentrates are claimed to offer the same quality as non-concentrate equivalents.
Aldi is also launching a reusable 750ml bottle for the concentrates for 99p. Both the reusable bottle and the 500ml bottles the concentrates themselves come in are recyclable, according to the retailer.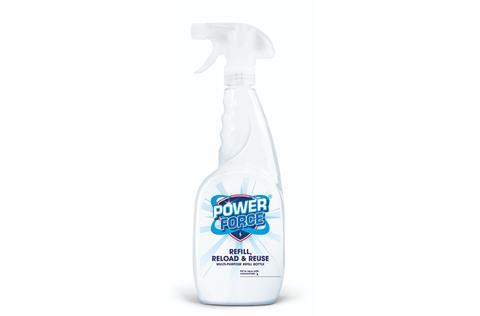 "At Aldi we're always looking at new ways to reduce waste and especially to remove and replace any unnecessary, single-use plastic," said Aldi MD of corporate responsibility Luke Peech.
"Our new concentrated refills will do just that. And, even if only half of our customers opt for them, it will take more than 250 lorries off our roads every year."
Aldi is aiming to have all own-label packaging recyclable, reusable or compostable by 2022, and halve the amount of plastic packaging it sells by 2025.