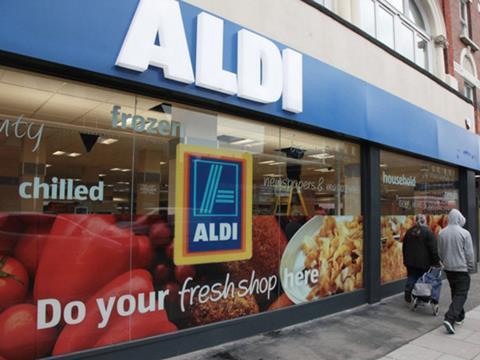 Aldi is to advertise externally for deputy store managers for the first time.
The discounter said the move would create 700 positions across the UK.
Deputy store managers at Aldi receive a salary of £8.95 per hour, rising to £10.50 per hour - with additional pay of £3.95 per hour when covering for members of store management.
Key responsibilities include managing individuals and certain areas of the store, and acting as a bridge between the store staff and management teams, Aldi said.
"Aldi is continuing to experience strong growth across the UK, and as a result, we are opening up the deputy store manager position nationwide," added Aldi regional managing director James Hutcheson.
"Candidates can expect to receive a market-leading salary, a comprehensive training package and realistic progression opportunities.
"We're looking to attract applicants from a diverse range of backgrounds, including those with relevant retail or management experience, and with an ability to thrive in a fast-paced environment," Hutcheson said.
The move coincides with a survey by Aldi on job seekers aged between 18 and 30. Some 71% said higher salaries and greater progression opportunities would convince them to work in retail and 74% thought career progression was just as important as the starting salary. However, 46% believed the retail industry doesn't pay well.