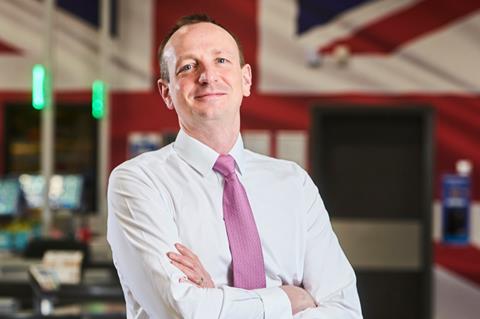 Aldi has become the latest supermarket to commit to never selling chlorinated chicken or hormone-injected beef, irrespective of any future trade deal.
Aldi UK CEO Giles Hurley said today the supermarket would only ever sell fresh chicken and beef from British farmers.
All the discounter's chicken and beef was already 100% British and that would never change, he said.
"Aldi is one of the biggest supporters of British suppliers and we want to make it clear that will always be the case," he said.
"We are a signatory to the NFU Back British Farming Charter and our entire core range of fresh meat and milk is from Red Tractor-approved farms in the UK. We will never compromise on the standards or specifications of our products, and that includes a commitment to never selling chlorinated chicken or hormone-injected beef.
"Britain has some of the highest food quality standards in the world, and our commitment to only source chicken and beef from this country means our customers know they are always buying high-quality Aldi products at unbeatable value."
It follows a pledge from Waitrose to never lower product standards, regardless of the outcome of any potential post-Brexit trade deal.
In a letter to customers in Waitrose Weekend magazine last month, the retailer's recently appointed executive director James Bailey said: "One issue causing immediate concern for our farmers is the deal we may strike with the US, and the US's desire to have greater access to UK food and agricultural markets. The government's election manifesto pledged that any deal made would not 'compromise on our high environmental protection, animal welfare and food standards'.
"But many observers – including consumer, environmental and farming groups as well as a large number of parliamentarians – are expressing real unease. They believe that in an effort to win a trade deal for the UK, we could see the standards British farmers have worked so hard to reach and uphold, sacrificed."