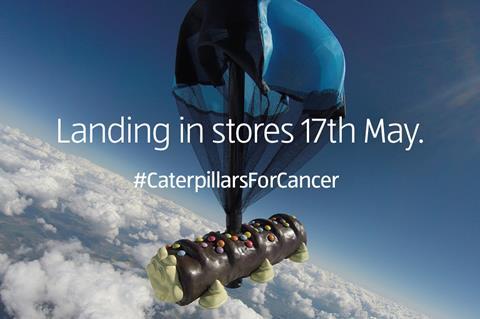 Aldi has brought back Cuthbert the Caterpillar, the cake at the centre of a legal dispute with M&S, but with a slightly altered face.
The discounter has been pushing Cuthbert's return on social media, with images showing it now has white chocolate eyes, like the rest of its face. Its eyes used to be brown.
Intellectual property experts say changes to the cake's appearance could have a bearing on M&S's High Court trademark infringement claim, which centres on its similarities to M&S's own Colin the Caterpillar.
While other supermarkets sell 'caterpillar cakes', such as Tesco's Curly and Asda's Clyde, IP experts noted as M&S announced its claim last month that those offered more visual differences to Colin than Aldi's Cuthbert did.
Aldi did not provide a comment on the visual change to Cuthbert.
John Coldham, IP partner at Gowling WLG, said the merits of M&S's case would "depend on the extent to which consumers would see Cuthbert and think it's Colin" and "clearly any changes to the presentation could be relevant to that assessment".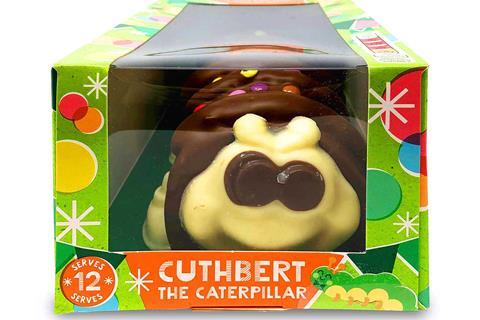 M&S's argument could point to a risk of so-called 'post-sale confusion', where someone presented with Cuthbert mistakes it for Colin even though the buyer knows it is from Aldi, said Coldham. A similar argument proved successful last year for Freddy Jeans, represented by Gowling WLG, in a claim against Hugz Clothing.
However, Coldham added: "I expect the evidence will suggest that consumers look at it more holistically – the face overall is still extremely similar to the M&S product, as compared to other caterpillar cakes out there.
"So there is still a realistic possibility that consumers will consider Cuthbert to be Colin, and if post-sale passing off is taken into account, this is even more likely."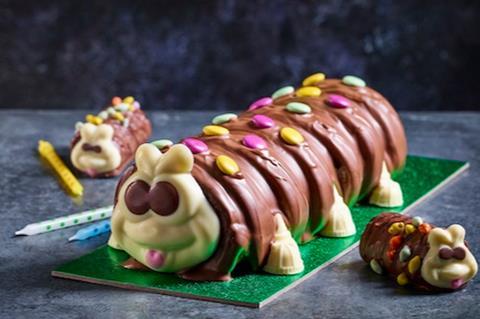 As it filed its claim with the High Court on 14 April, M&S said it believed Cuthbert infringed its trademarks and amounted to passing off due to its "substantial similarity" to Colin the Caterpillar.
It believed people could be "deceived" into thinking they were sourced to a similar standard, and said it wanted Aldi to remove the product from sale and agree not to sell anything similar in the future.
Aldi taunted M&S on social media a week later with the announcement Cuthbert was going back on sale for the first since February, and with some of the profits going to Macmillan Cancer Support, M&S's partner charity.
This week, Aldi has been tweeting images of the new Cuthbert "landing in stores" by parachute from 17 May.
Guess who's back, back again, Cuthbert's back, tell a friend 🎶 https://t.co/Z5CyQ8sJfI

— Aldi Stores UK (@AldiUK) May 19, 2021
Work in own-label? Enter your new products in The Grocer's New Own-Label Awards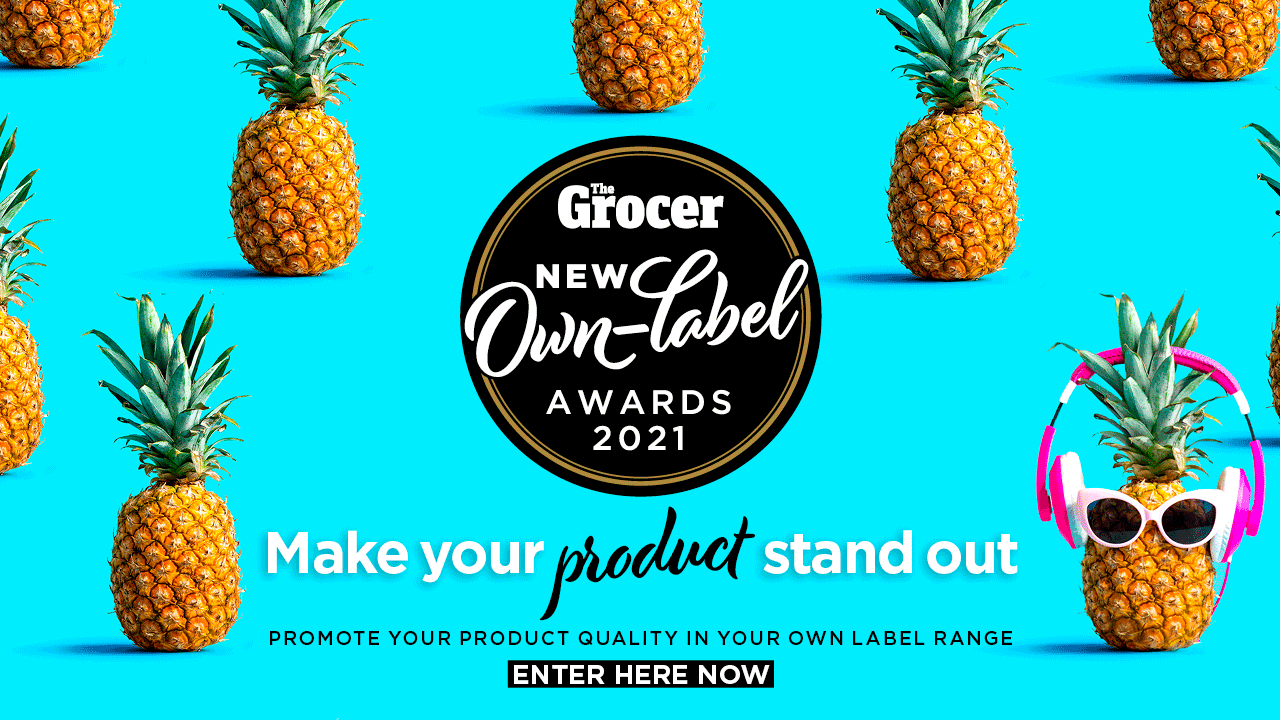 The Grocer's New Own-Label Awards is the best way to get an independent read on how your new own-brand product stacks up against other retailers and suppliers. Find out more about the awards, and how to enter them, here .