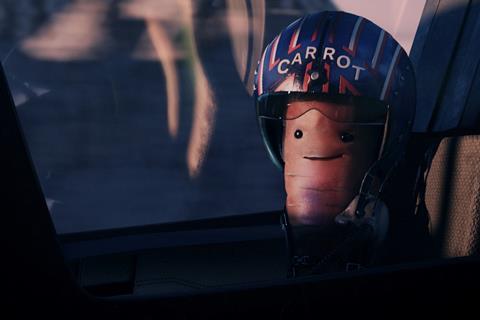 Aldi's Kevin the Carrot has made a return for Christmas 2020.
The discounter has kickstarted its latest Christmas campaign with a 40-second 'teaser' ad, inspired by the film Top Gun.
It features Kevin piloting a jet when wingman 'Lieutenant Turkey' inadvertently ejects the carrot by opening a window, as he's "roasting".
Kevin is last seen plummeting from the skies with his parachute in flames.
The ad, which aired on multiple TV channels on 1 November, is Kevin's fifth Christmas outing for the supermarket. Aldi claims his uncertain fate should leave people guessing over whether he is to be the star of a second ad later this month.
It's one of this year's first supermarket Christmas ads, along with Asda's, which hit screens on 2 November.