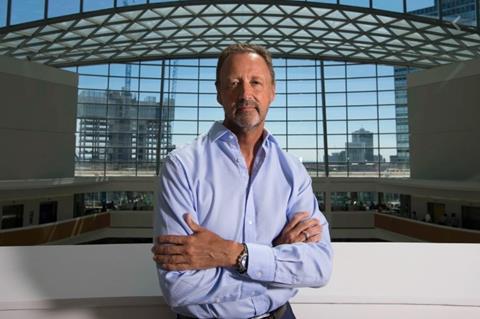 Co-op CEO Steve Murrells said it could take on "hundreds more apprenticeships" in its food and funeralcare businesses if reforms were made to the Apprenticeship Levy.
Murrells will host a roundtable today with representatives from the Department for Education, National Apprenticeship Service, National Society of Apprentices and Chartered Institute of Personnel and Development. It will discuss the findings of a Co-op commissioned report that revealed greater flexibility in funding could create more apprenticeships and opportunities for young people.
"Giving people the opportunity to make their mark through an apprenticeship can drive social mobility and help tackle the persistent inequalities in our society," said Murrells.
"That's why I champion apprenticeships and also why we want to work with the government, following this report to future-proof the apprenticeship policy. We want to help address how the national programme can better accommodate different needs, business to business, apprentice to apprentice."
The 38-page report, prepared by the University of Warwick's Institute for Employment Research, considers the many differences between apprenticeships across sectors and employers, despite the standardised routes to government funding.
It analyses programmes across both the food retail and funeral sectors to understand how businesses can take different approaches to recruitment, training and operations as they face their own sector's challenges.
It found that:
There are far more apprentices in the retail sector (10,885) than the funeral sector (782). However, the number of retail apprentices has fallen by about a quarter since 2014/15, whereas funeral sector apprentices have doubled over the same period.
Almost nine out of 10 funeral sector apprenticeships were at intermediate level, compared with 59% in retail. Around one in five retail apprenticeships are higher level (level four-plus).
The funeral sector and food retail sector alike are seeing job roles broaden. In the funeral sector, there is increased workforce flexibility, and digital technology is making an impact.
But the retailer said one aspect of the national apprenticeship programme most likely to come under discussion was the government's Apprenticeship Levy.
Businesses with an annual wage bill of more than £3m are currently required to contribute, with the opportunity to utilise these same funds to spend towards training their own apprentices. As it stands, the levy covers the required direct training and assessment for each apprenticeship, but not all aspects, such as the mandated 20% off the job training.
"Of those we spoke to, there is widespread need for apprenticeships to evolve, so that more opportunities can be delivered," said Peter Dickinson, senior research fellow at Warwick's Institute for Employment Research.
"The levy doesn't currently cover the training some young people need just to qualify for an apprenticeship, or the additional training that can futureproof a young person's career, like key digital skills, despite the fact this training is becoming increasingly important. As employers cover these costs, the number of apprentices they can afford reduces.
"Also, we identified that small and medium enterprises are taking on fewer apprentices. It was originally 50% in 2018, but dropped to 43% last year. There needs to be some sort of levelling, so that all businesses of any size can create important opportunities for young people."
Murrells added: "As the pandemic continues and need for flexibility increases, the levy is holding employers back, of all sizes, from being able to increase the number of apprenticeships they can create at this critical time.
"We could offer hundreds more apprenticeships, particularly in those parts of the country hardest hit by the pandemic, following some simple changes to the current policy framework."