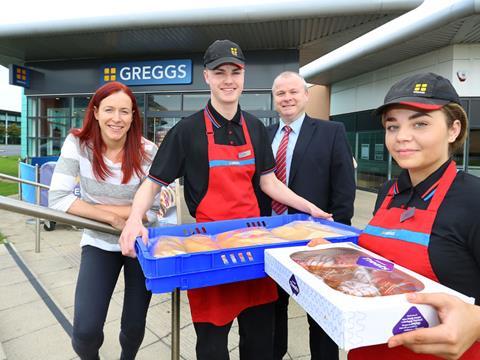 Greggs has launched a national apprenticeship programme, with 120 training spots up for grabs across the country.
Apprenticeships will be offered in retail service or retail management, in partnership with Gateshead College which has developed a bespoke training programme for Greggs.
Apprentices on the retail service apprenticeship will be taught skills including customer service, sales and workplace health and safety, while management apprentices will also be trained in motivation and conflict resolution. Both apprenticeships take a minimum of 12 months, and trainees will end up receicing a level 2 retailer apprenticeship qualification or a level 3 retail team leader qualification.
Greggs did not disclose what pay the apprentices would receive.
The scheme is intended to support the food-to-go retailer during its next phase of expansion.
"We're thrilled to be working in partnership with Gateshead College on this exciting project, which is a great way of bringing new skills and fresh ideas into our business," said Greggs people and retail director Roisin Currie. "This unique, collaborative approach has created a training offer that has been designed specifically to support our business goals and future growth plans."