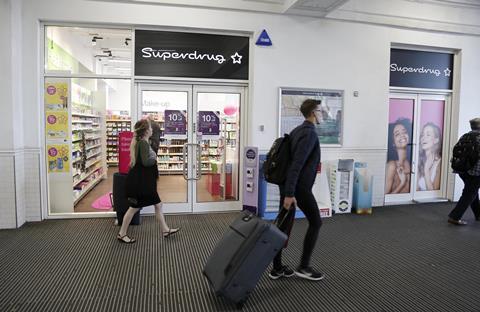 Superdrug and Savers are claiming a record-breaking year for their apprenticeship scheme, with the number to enrol in a single year hitting 500 for the first time.
The sister retailers say enrolment climbed from 481 in 2018. Meanwhile the 2019 completion rate hit 10% above the national average at 306, up slightly from 300 in 2018.
The scheme takes school leavers from apprenticeship level two (GSCE equivalent) to level six (degree equivalent) and includes one-to-one tuition.
A claimed 70% choose to stay on with Superdrug or Savers and 44% progress into a "key management role".
Some 96% of the apprentices say they would recommend it, according to the retailers, both part of the AS Watson Group, owned by Hong Kong-based CK Hutchison Holdings.
"Our aim is not only to give young people the best entry into retail that we can, but also to help them grow and develop in their roles, so they choose to progress their careers within our businesses," said Superdrug and Savers customer and people director Joanne Mackie.
"Currently we have apprentices working in Superdrug head office in our customer, people, digital, insight and buying teams, as well as on our shop floors and in our warehouses as you might more immediately expect. Coming soon we'll also be recruiting apprentices for our Beauty Studio, which includes nail technicians and our first-ever barber apprentice."
Natasha Beresford, a graduate apprentice and now team leader at a Nottingham Superdrug, said: "I started off my apprenticeship a very closed person. I wasn't confident and wouldn't put myself out there because I was afraid of doing something wrong.
"My apprenticeship really helped me come out of my shell and I got endless support. If I didn't know how to do something I would get trained until I was completely comfortable. I really do recommend a Superdrug apprenticeship to anybody. I am now a team leader at the same store I started off at and I love it."