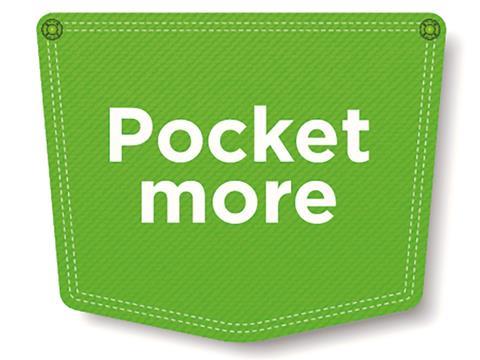 Asda expects to conclude negotiations with major suppliers over its biggest ever range overhaul within the next 12 weeks, The Grocer can reveal.

Announcing a 5.8% sales fall in its Q4 results this week, CEO Andy Clarke insisted Asda was "commendably stable" but after "a difficult year" it needed to "move fast" to remove a "long tail" of low-selling SKUs as it seeks to cut prices and turn around volume declines.

As The Grocer exclusively revealed last week Asda plans to axe up to 25% of products in some categories, and has approached suppliers asking for price cuts of up to 10% and investments running into millions.

VP of merchandising Andrew Moore, who is leading the negotiations, said Asda would use the "Pareto principle," an economic theory stating that 20% of investments are responsible for 80% of the results, to drive its reset, in a strong hint that it would be led by forging strategic agreements with big suppliers.

"We're talking to a large number of suppliers and the vast majority have been very supportive," said Moore. "We are having to work quickly but we believe it is feasible to do by June.Thousands of low-selling products would be coming out, Moore added.

"It's not quite Pareto but those principles apply," said Moore.

"We're making sure those big SKUs that ­customers buy in large volumes have the appropriate amount of space, which is going to raise the bar on availability."

Despite the emphasis on large suppliers, and Adjudicator Christine Tacon's looming probe into calls for investment in return for shelf space, Moore insisted the moves did not flout GSCOP. "I can absolutely assure you that what we are doing is absolutely in line with GSCOP and what Christine has been talking about," he said.

Moore added that Asda would roll out the new store layouts in one hit, unlike Tesco, whose own range reset was spread out over 18 months.

At the same time, Clarke was this week at pains to point out Asda's relative stability and protected profit margins compared with its rival, though he admitted Tesco's recovery was a key factor in Asda's poor results.

"The recovery of the biggest grocer in the market had a big impact," he said. "It surprised us all."

However, Clarke said Tesco and other supermarkets had achieved better results by making unsustainable investments in promotions, such as slashing prices on beers wines and spirits and fresh produce over Christmas.Clarke also promised 2016 would see Asda regain its mantle as the big four king of everyday low pricing.

Explaining this week's launch of Pocket More, a new marketing drive to offer more than 1,000 lower prices than Tesco, Sainsbury's and Morrisons, Clarke said Asda was already 8% cheaper than Tesco and increasing the gap, while it was 11% dearer than the discounters but would be down to 5% by the end of 2016.

"We believe structurally the rest of the major supermarkets can't live with us," he added.
Sports sheds: Asda does Decathlon deal
Asda has signed a strategic partnership with French sports giant Decathlon to take over tens of thousands of square feet in some its largest stores, to arrest declining sales.
Decathlon will move into Asdas in Eastlands in Manchester, Huyton in Liverpool, Tamworth in Staffordshire and Stevenage in Hertfordshire, following an initial trial in Watford last spring.
Clarke said it planned to use the partnership to use up obsolete space at its hypermarkets, including at Eastlands, where "we're going to take away a fairly large part of the store and give it to Decathlon."
Clarke added Decathlon stores would have different entrances, one standalone, another accessed direct from the Asda sales floor.
Rival Tesco has piloted a similar deal with Sports Direct, while Sainsbury's GM pilot for Argos concessions in 10 stores has resulted in a bid for parent company Home Retail Group. The mults are also looking at other options such as turning over store space to online-only operations.