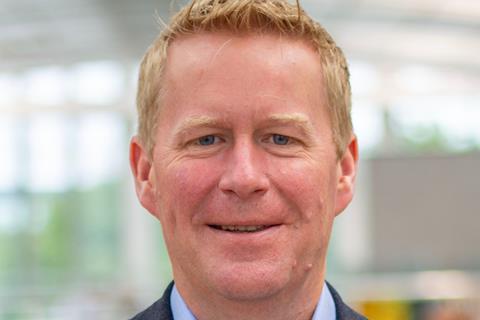 Former Aldi marketing director David Hills joined Asda today as its new chief customer officer.
Hills worked at the discounter from 2007, holding a number of senior commercial roles before taking up his position as marketing chief in 2012.
Prior to joining Aldi, he spent nine years at Kellogg's across a variety of sales, category management and customer marketing leadership roles in the UK and Australia.
At Asda he will have responsibility for the strategy and development of Asda's total customer proposition, marketing and brand management.
He takes over from acting chief customer officer Sam Dickson, who will assume responsibility for Asda brand customer propositions with a focus on improving quality perception.
Dickson joined Asda in 2021 as VP of own brand having spent 11 years in various senior commercial roles, most recently as a director of trading and merchandising operations.
Asda first announced in February Hills would be joining to fill the gap left by the departure of former chief customer officer Meghan Farren, who left the business last autumn after just over a year in post to return to KFC as general manager for the UK and Ireland.
The appointment coincided with Asda retail and logistics director Ken Towle leaving the business, only a year after joining the supermarket from Nisa.
"Earlier this year we announced David would join as our new chief customer officer and I am delighted to welcome him to Asda today," said Asda co-owner Mohsin Issa.
"He brings a wealth of retail and grocery sector experience to our business and will play a pivotal role in driving our customer strategy forward, as we work towards our ambition of becoming the UK's number two grocery retailer."
Hills said: "It is a privilege to lead the customer team at such an iconic British brand that has a long heritage as a consumer champion. This is an exciting time to join Asda as it accelerates its growth in convenience and omni-channel retail, bringing outstanding quality products at incredible value to many more communities throughout the UK."