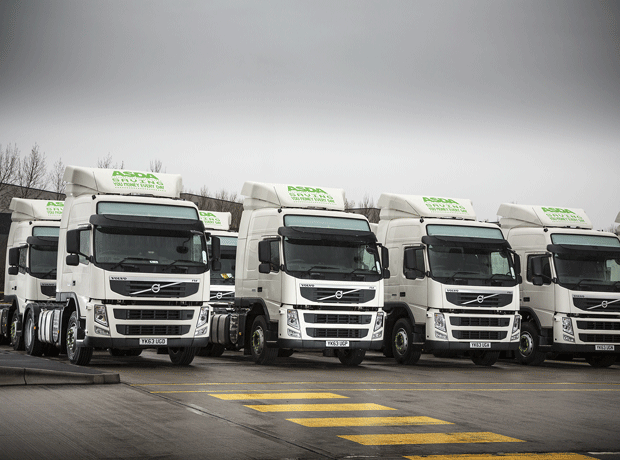 Asda has claimed it is on target to reduce emissions from transport operations by 60% over the next 12 months after upgrading its fleet with new eco-friendly refrigeration units.
The Thermo King SLXe Spectrum Whisper units' low sound levels and reduced fuel consumption will result in "friendlier deliveries" within urban areas, according to the retailer. They will also provide full traceability allowing food and drink temperatures to be monitored.
"We are always looking for new specifications that can add value to our operations," said Chris Hall, head of transport for Asda Logistics Services.
"This is a great example of new thinking that will support our sustainability agenda and also considers environmentally friendly deliveries in our urban areas. We are looking forward to seeing how these units perform."