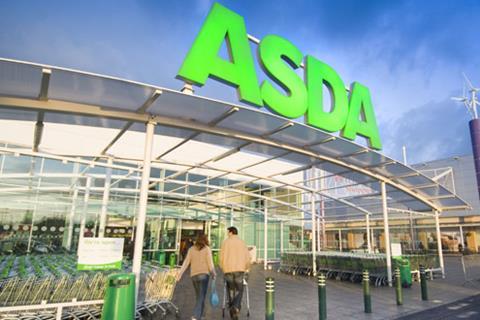 Asda has donated £100,000 to a charity looking to increase understanding of diversity in schools.
The Diversity Role Models (DRM) charity was set up to try to eliminate homophobic, biphobic and transphobic bullying by educating young people about challenging stereotypes and addressing the misuse of language.
George at Asda first worked with the charity last year with a donation of £12,500 to deliver 100 student workshops.
The £100,000 donation will be used to help the charity deliver an expanded workshops campaign in schools.
Meanwhile, George has announced it will launch a range of fashion products this summer to celebrate Pride. The range is unisex and sizes range from kids to adults in the majority of designs.
DRM has worked in partnership with the design team at George to create inclusively worded and diverse designs.
"We are proud to broaden our partnership with DRM as we see a real link between the work DRM is doing in schools across the country and what we do in the workplace and in our recruitment process," said Lynne Tooms, senior director, George design & buying.
"This partnership supports everything we stand for as a brand. We know that one in three children wear George school uniforms, so we believe we have a real role to play when it comes to their education in diversity and inclusion."
DRM CEO Adam McCann added: "It has been inspirational to witness first-hand the business' commitment to LGBT+ inclusion, not limited to one celebratory day, week or month but creating a long-term partnership.
"There is a remarkable synergy between our values, and I am looking forward to these coming to life visually in the stunning Pride fashion range. The donation will be immense in helping Diversity Role Models reach more students to help create a world where everyone embraces diversity and can thrive."