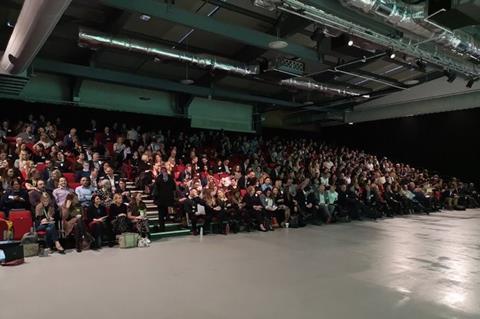 Asda has held talks with suppliers about how to step up the pace of the war on plastic.
Hundreds of suppliers took part in the conference, at its headquarters in Leeds, with companies joining online from as far as China, Bangladesh and India.
The Walmart-owned supermarket giant said it wanted to be "open and honest" with its supply chain about the need for "collective action" on plastic.
The meeting came after Asda CEO Roger Burnley published an open letter to suppliers in October, criticising them for having been too focused on producing packaging that was simple for consumers rather than good for the environment. He called for ideas from suppliers which could be trialled in Asda.
Asda also recently announced it had joined forces with food giants Unilever and Kellogg's to launch a new sustainability trial store in Leeds. Under the trial, customers will refill and weigh their own products to save on plastic packaging.
Paul Gillow, Asda VP own brand & commercial strategy, said the conference was "a strong sign of how important it is to us and our suppliers to continue delivering our sustainability commitments".
"I believe that working closely with our suppliers is crucial," he added. "We need to have open and honest conversations, and we have clear requests for our suppliers to help us collectively do our bit.
"Together we've made great progress throughout the past two years, delivering a significant reduction in plastic waste thanks to brilliant initiatives like moving all our ready meals to recyclable trays, reaching our zero waste to landfill target and donating over four million meals from surplus food to charity.
"Many of our suppliers are making great strides, so we'll look to share their achievements with our customers too.
"Both today and tomorrow we're looking for opportunities to do things differently, disrupt the norm and make the right change for our customers."