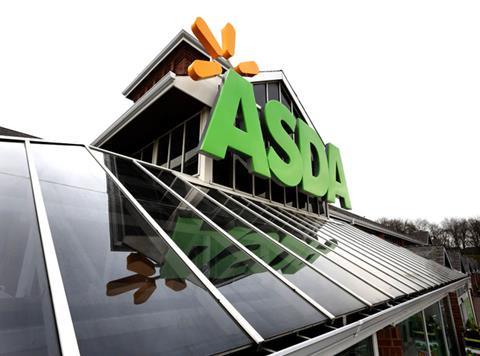 Proposed pension cuts by Asda have been slammed as "unfair, unreasonable and unnecessary" by union leaders.

The Walmart-owned retailer is running a 60-day consultation on changes to its pension scheme.

Under the proposals it said the company would no longer match staff pension contributions, with plans to make staff make up more than half of their pension through their own contributions.
The death in service provision proposed would reduce from four times pay to one times pay for all staff.

The GMB union has threatened to go to court in a bid to stop the changes, saying that Asda "can do far better" for its employees.

Shop workers trade union Usdaw, which represents Asda staff in Northern Ireland, said it would fight strongly to stop the changes, which it said would lead to staff having less choice about saving for their retirement.

"We utterly oppose plans to worsen the terms of the pension and life assurance employee benefit package and call on the company to withdraw their proposals," said Usdaw area organiser Michala Lafferty.

"We understand that there must be statutory changes to the pension, but Asda has seen this as an opportunity to make additional changes in order to save money at the expense of staff, rather than take an opportunity for the company to improve their pension offering. This is a slap in the face for our members.

"Usdaw believes that to worsen the current terms and conditions of the scheme is unfair, unreasonable and unnecessary. Usdaw takes issue not only with the reduction in current contributions or the drastic reduction in death in service benefit, but also the lack of choice for a colleague contained within the proposed contribution structure.

"Pensions are not a bonus or gift - they are based on earnings and are effectively deferred wages. Usdaw believes it is an entitlement and we view this proposal as nothing more than a wage cut.

An Asda spokesman said: "We are currently consulting with our colleagues on proposals to amend our pensions scheme. We are taking all comments and feedback on these proposals seriously before any final decisions are made."