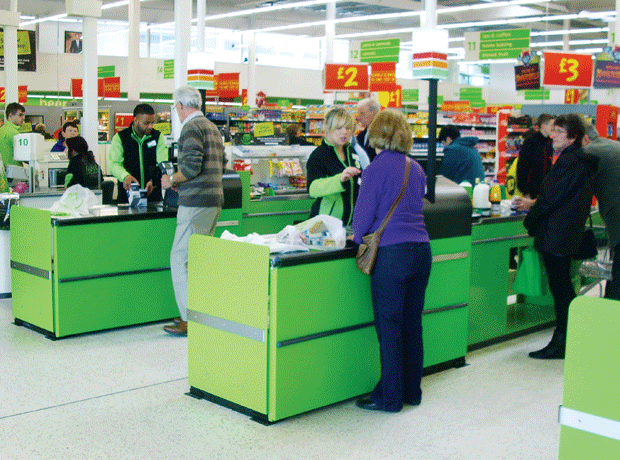 Asda is set to reward its entire workforce with a £17m bonus this Christmas.
The retailer's staff will each receive a 'Festive Thank You' package containing an Asda gift card, a 20% in-store discount, a free festive meal and selected items from Asda's premium Extra Special range.
The Walmart-owned retailer said the Christmas windfall will push its investment in reward-related staff bonuses past £100m in 2013. In July, just over 19,000 workers shared £61.7m after a three-year Walmart Sharesave scheme matured and there was an additional £26m bonus given to Asda's 180,000 staff in February following better-than-expected sales.
"Our in-store, home shopping and depot colleagues are without doubt the heroes of our business – going above and beyond, week-in week-out, to deliver service with a sparkle to our 18 million customers," said Hayley Tatum, executive people director at Asda.
"With Christmas just around the corner, we're delighted to be able to give something extra back to our colleagues, as a thank you for all their efforts."
Asda's third-quarter results are revealed later today.