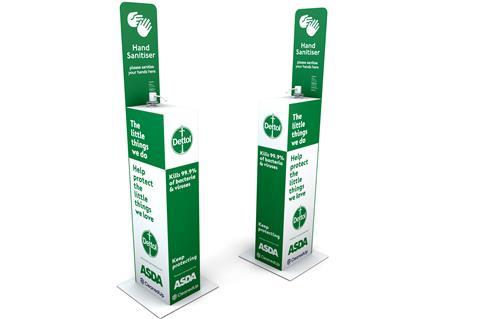 Dettol has partnered with Asda to provide front-of-store hand sanitising stations.
The Reckitt Benckiser-owned brand has begun offering hand sanitiser at 694 Asda stores across the country, as part of its ongoing '#KeepProtecting' campaign to help prevent the spread of viruses and bacteria.
Sanitiser stations will be located at the front of stores to allow shoppers to sanitise their hands in "an easily accessible way", it said, when going in and out of the store.
Dettol said the stations would also act as a prompt to remind shoppers that sanitising their hands regularly could help reduce the spread of bacteria and the coronavirus.