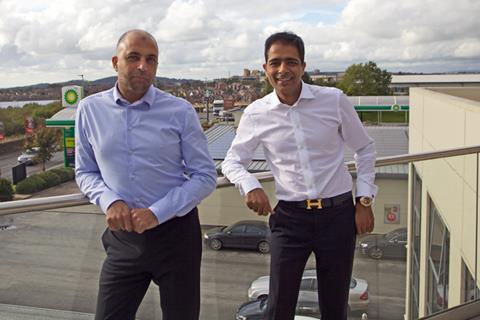 The billionaire Issa brothers' £6.8bn deal to buy Asda passed its last hurdle today, as the competition authority gave its final seal of approval.
The Competition & Markets Authority said it accepted undertakings for the acquisition by Bellis, the company run by the owners of forecourt business EG Group, backed by investment fund TDR Capital. It comes after the authority indicated last month an intention to accept a plan to sell off 27 garages to satisfy concerns over prices at petrol pumps.
"We welcome the CMA's announcement today marking the end of its review process and acceptance of our proposed undertakings," said TDR and the Issa brothers in a joint statement this morning.
"We can now push ahead with our exciting plans for Asda and look forward to working with the Asda management team to invest in the business to drive growth, including continuing to accelerate Asda's online offer, sourcing more food from UK farmers, and bringing enhanced convenience to customers."
Asda CEO Roger Burnley said: "We welcome today's announcement from the CMA, which means we can now fully embark on the next stage of our journey under new ownership and work with Mohsin, Zuber [Issa] and TDR to build an even stronger Asda that gives our customers outstanding choice, value and service in our stores and online."
The Grocer revealed in April the brothers were prepared to sell dozens of petrol stations standing in the way of the deal, after the CMA raised concerns the takeover would lead to in some of the areas where both Asda and EG operate.
The owners of the forecourt company EG Group, together with investment fund TDR Capital, announced in October they had agreed a deal to acquire a majority stake, with Walmart retaining a minority share.
All eyes will now be on the Issas' plans for stores, with their strategy thought likely to include a further ramping up of concession partnerships as well as plans to capitalise on Asda's huge property estate.
Last week, outgoing Asda boss Burnley hailed "signs of optimism" despite reporting that profits slumped during the pandemic by nearly 17%.
Asda saw sales up 7.3% year on year (excluding fuel) for the first quarter, according to a trading performance update, covering the period 1 January to 31 March.
Burnley said in March that he planned to leave Asda next year "after the supermarket has transitioned fully to new ownership" and once his long-term successor was in place.